SXSW: Tech Needs More Than Talk To Fix Dismal Diversity Record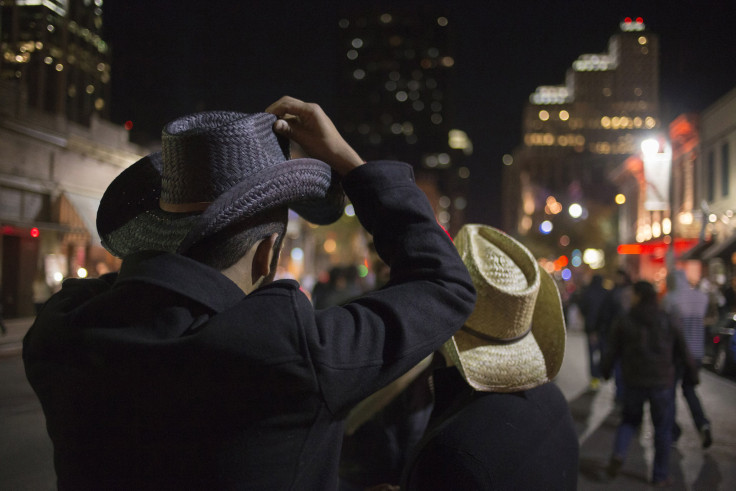 AUSTIN, Texas -- There's always a new app or service that becomes the talk of South by Southwest Interactive, but at this year's conference one of the hottest topics is not new hardware or software. The talk is squarely centered on the issue of diversity and gender equality throughout the tech industry, which remains dominated by white males.
The imbalance is more than an academic consideration. Last weekend, Kelly Ellis, a former software engineer at Google, sent out a series of tweets alleging that she was sexually harassed by her superiors at the search company. Meanwhile, Reddit interim CEO Ellen Pao is suing her former employer, venture capital firm Kleiner Perkins Caufield & Byers, for gender discrimination.
SXSW organizers are hoping to reduce the frequency of such confrontations by moving equality to the forefront. Diversity talks "are a part of the main stage," said Wayne Sutton, general partner at Buildup.vc, a pre-accelerator for startups. Sutton will be speaking on the panel "Why Black Leaders Matter in Technology" on Saturday.
Throughout 2014, groups focused on inclusiveness have pressured tech companies to include more women, Latinos and African-Americans. That movement is now being reflected in Austin, Texas. The interactive portion of SXSW this year features more panels and sessions focused on inclusiveness, and the discussions are taking place in more prominent venues.
Last year, most top tech companies -- including Google, Apple and Facebook -- released transparency reports with breakdowns of their employment demographics. The reports revealed dismal numbers. Despite a few high-profile women such as Yahoo CEO Marissa Mayer and Hewlett-Packard CEO Meg Whitman, or African-Americans such as Microsoft Chairman John Thompson, it's mostly white or Asian male employees that make up Silicon Valley.
But the companies were lauded nonetheless for taking a first step toward improving diversity. It's not just a matter of ethics; it's vital for the tech industry to keep on that road if it wants to be able to build products that can reach and help people of all backgrounds. "Most tech companies aim to build products that will be used by hundreds of millions, if not billions, of people," said Makinde Adeagbo, a Pinterest engineer who'll be speaking on a panel called "How to Not Hire and Retain Employees of Color."
"Having a diverse set of employees increases the number of people your team can collectively relate to. The fact is, most of your users are likely to be from outside Silicon Valley," Adeagbo said.
If the theme of 2014 was to raise awareness about tech's lack of diversity and gender equality, SXSW 2015 is about taking action. There is no shortage of events that leaders can attend to educate themselves on what they can do to diversify hiring. "How important the Super Bowl is to football, that's what SXSW is to tech," said Manny Fernandez, CEO and co-founder of angel investment platform Dreamfunded and a speaker on the panel "NeoAngel Funded Conscious Capitalism." "Hopefully, the message gets across to the right people."
Some companies have started to lay out detailed agendas for how they plan to tackle diversity. In January, for example, Intel outlined a $300 million commitment to make its workforce more inclusive, and just this week, Apple announced a $50 million commitment to expand the talent pool of minorities.
Despite steps like these, sexual harassment and discrimination are ongoing issues for tech companies. "We are seeing a critical mass of attention to these issues in the tech industry, but what we're not seeing enough of are solutions to the problem of diversity in the industry," said Rinku Sen, president of Race Forward and a speaker on the panel "Sex, Lies, and the Internet."
Some speakers said companies could instantly hire more women and minorities by branching their networks beyond the typical job fairs they attend and reaching out to minorities while venture capital firms could help improve the situation by allocating more money to minority- and female-led startups.
"I'm really tired of seeing women who are put on panels to talk about being a woman in tech. I want to see a woman in tech who's talking about technology, not talking about diversity," said Alexa Scordato, director of product marketing at Stack Exchange and a speaker on "Decoding Gender Diversity in Tech." "When we see the main stage at SXSW and all tech conferences headlined by women or minorities and they're getting equal billing as traditional white males, we'll know that we made progress. We're still not there."
© Copyright IBTimes 2023. All rights reserved.