Syfy's 'Krypton' Signals A Much Bigger DCTV Universe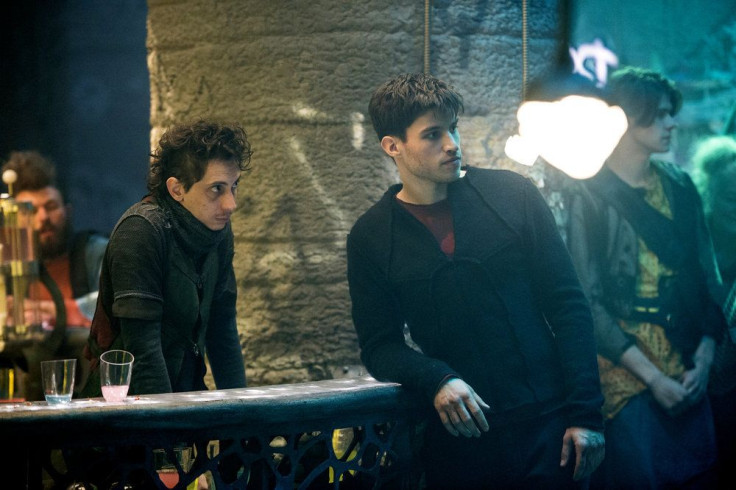 "Krypton" executive producers David S. Goyer and Geoff Johns said that the upcoming arrival of the new Syfy series will make the DCTV world much bigger.
Speaking at the Television Critics Association winter press tour, Goyer said (via Digital Spy) that the new Superman prequel series is "kind of this gateway into the DC science fiction universe." And because the Phantom Zone figures into show, Johns said that the series "can delve into other times and planets eventually."
Johns added that anything included in the comic book "Mystery in Space" might "probably end up" on the show. "We were talking about the Omega Men earlier," John said (via IGN). "Any of these characters will eventually show up in Krypton."
Johns noted that the time travel element of the show also allows them to include characters and locations from across the DC canon. "There have been a lot of stories throughout the comics that we're drawing from," says the president and chief creative officer of DC Comics. "The time travel element does give us some unpredictability and some creative license to do some stories you don't know or stories that play out differently than what people might assume."
Goyer added that because time travel's involved, the ending of the show might end up different from the already established history of Krypton. "What happens in this show could be very different from the backstory that many people know," he teased.
Set two generations before the destruction of Superman's home planet, "Krypton" follows the legendary Man of Steel's grandfather Seg-El (Cameron Cuffe), whose family was ostracized and shamed after it failed to end tyranny. As he fights to redeem House of El's honor, Seg encounters Earthly time-traveler Adam Strange (Shaun Sipos) who tells him that he's under the clock to save his beloved world from chaos. "Someone from the future is coming to destroy Krypton," Adam tells Seg in the trailer for series. "Because where I'm from, your grandson becomes the greatest hero of the universe."
In addition to Cuffe and Sipos, "Krypton" also stars Ian McElhinney as Seg's grandfather Val-El; Georgina Campbell as Seg's lover Lyta Zod; Elliot Cowan as Kandor's Chief Magistrate Daron-Vex; Ann Ogbomo as Lyta's mother Alura Zod; Rasmus Hardiker as Seg's best friend Kem; Wallis Day as Daron's daughter Nyssa-Vex; and Aaron Pierre as Dev-Em.
"Krypton" premieres on Wednesday, March 21 on Syfy.
© Copyright IBTimes 2023. All rights reserved.