T-Mobile, Sprint Merger Gets Huge Support From Florida
Florida has expressed support to Sprint and T-Mobile US merger deal, per a court filing on Wednesday.
According to reports, Florida Attorney General Ashley Moody backed the merger deal by signing an agreement under the terms approved by the Justice Department (DOJ).
"Florida has been leading this investigation since the beginning, and I am pleased that they have chosen to join our settlement after completing their thorough review," said a statement by Makan Delrahim, Assistant Attorney General in the Justice Department's Antitrust Division.
The Federal Communications Commission has already indicated that it would also approve the merger.
Kansas, Nebraska, Ohio, Oklahoma and South Dakota are the other states supporting the T- Mobile Sprint merger.
According to T- Mobile sprint merger news, Florida's decision to support the deal is a shot in the arm for the merging wireless duo as 17 states and the District of Columbia have arrayed against the merger. They have challenged the deal in the court.
The separate lawsuits seek to stop the $26 billion merger deal, arguing the deal will trigger higher prices for consumers. The trial is expected from Dec. 9.
T-Mobile CEO John Legere and Sprint CEO Michel Combes welcomed Florida's support and tweeted: "Great news."
The DOJ's nod to the merger plan was based on conditions that the companies divest Sprint's prepaid mobile businesses to Dish Network to create a fourth U.S. wireless carrier as a competitor to facilitate the rollout of several 5G networks.
The top two players in the U.S wireless market are AT&T and Verizon.
How Florida will benefit from the T-Mobile deal
Meanwhile, reports said T-Mobile and Sprint have committed many programs to Florida if the merger is allowed to be completed.
The promises to Florida include a customer experience center in Tampa on the lines of T-Mobile customer service employing at least 800 people for a minimum of six years from the date of closure of the merger.
The merging wireless companies also offered 20 new retail stores similar to the Sprint store. They will be opened in northern Florida for serving customers in small towns and rural areas.
T-Mobile will also expand its network hardening in Florida and double the permanent backup generators in another three years.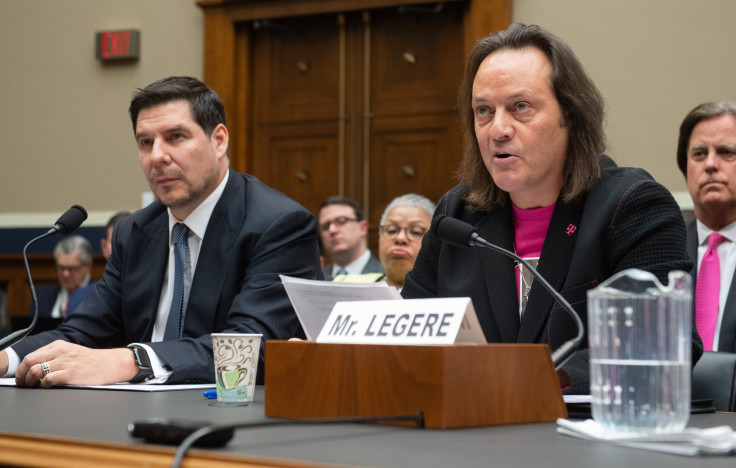 T-Mobile has promised Florida that it would deploy 5G for at least 75 percent of Florida's population and cover 68 percent of its rural population. Another commitment is that download speeds will be 100Mbps and above.
T-Mobile stock was down 0.5 percent in after-hours trading while the Vz stock was unchanged after a dip of 1.5 percent in the last close of Oct.2.
Florida AG Moody, exuding hope on better service, said: "Among other things, Panhandle areas devastated by Michael will have fortified cell towers to better protect communication during and after storms."
© Copyright IBTimes 2023. All rights reserved.