Taft High School Shooting Prompts Flurry Of Terrified Tweets From Students Inside Kern County School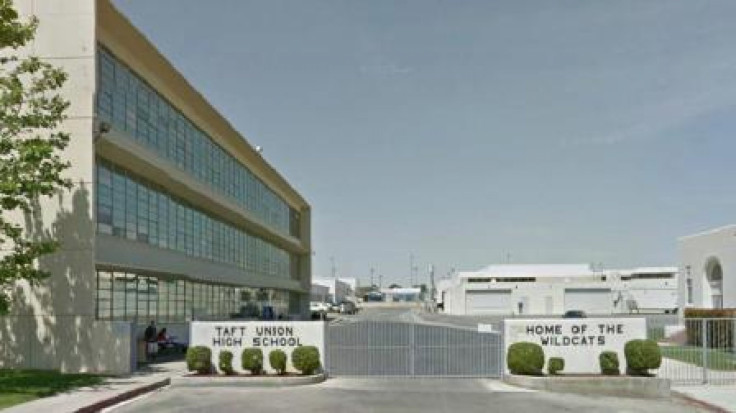 Students at Taft Union High School in Kern County, Calif., on Thursday sent out a flurry of terrified tweets after a shooting at the school left two people wounded.
Although media outlets have not yet identified the gunman or the victims, or even ascertained whether they were students or staff members, as of 1:45 p.m. students were already using the social media site to speculate about who had been shot and vent their emotions about the incident.
The shooting comes less than one month after a gunman opened fire at Sandy Hook Elementary school in Newtown, Conn., leaving 20 children and six adults dead at the scene. The gunman in that incident, Adam Lanza, killed his mother, Nancy, at their home before heading to the elementary school, where he later fatally turned the weapon on himself.
As of 1:45 p.m., California law enforcement officials were still going through individual classrooms in an effort to secure the building, according to KABC in Los Angeles. The Kern County Sherriff's Department reported that there were still people hiding in closets throughout the school.
Brian Ries, Senior Social Media Editor for Newsweek and the Daily Beast, culled a series of tweets from students, as they commiserated about the violent act and exchanged information with one another. Twitter user @kyleemarietb, a student at the high school wrote, "Thank you to everyone who's texted me; I'm alright! TUHS is crazy right now, though."
Several Twitter accounts alleged that one student and one teacher had been shot, and that one is in critical condition, although none of those claims have been verified by the Sherriff's Department or local news agencies.
In a Twitter conversation with the New York Daily News, which reached out to users like @thattylerhoff and @kylecrabb23 for additioanl information, the account holders alleged that the two victims were a student named Bowe Cleveland and a teacher named Mr. Heber.
"1 student shot and airlifted, 1 teacher was grazed by a bullet, school is on lockdown until sheriffs release them," tweeted Tyler Hoffman, before adding, "they shot Heber and someone else!! It's on lockdown and everything right now! SWAT is in Taft!"
Part of that claim, however, was contested by @kyleemarietb, who said "Mr heber was NOT shot ... Just to clear that rumor up."
The gunman was believed to be a student at the high school, according to the Sherriff's Department spokesman, Ray Pruitt, and the man is suspected of having possessed a shotgun, the Huffington Post reported.
© Copyright IBTimes 2023. All rights reserved.