Tai Babilonia Remembers David Brenner After Some Confuse Her For His Wife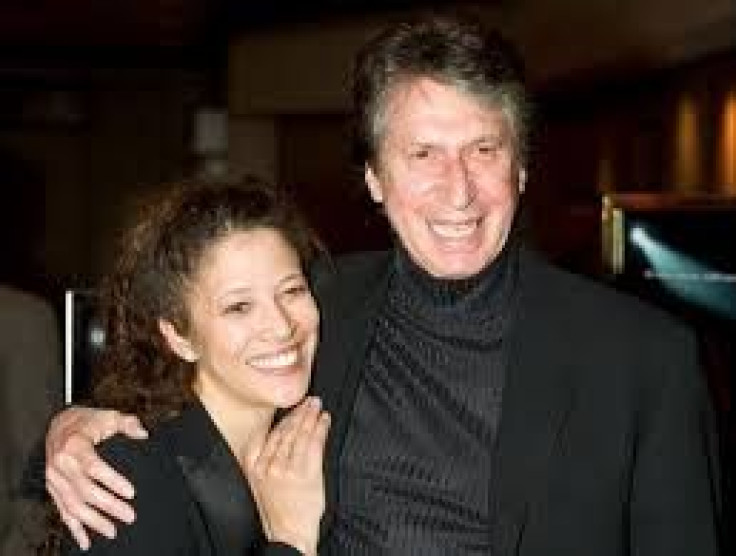 After comedian David Brenner's death at the age of 78, many people have been wondering how his former lover Tai Babilonia has been coping. The two never married, but they were engaged for years despite their 23-year age gap. The two were together from 2002 to 2009.
Some headlines have even gotten their relationship wrong. The Gossip Herald wrote that Brenner was "survived by wife Tai Babilonia." In actuality, Brenner did die with a wife by his side; it just wasn't the former Olympic skater, but his wife, Ruth.
Babilonia, 54, took to Facebook to share her grief over Brenner's passing and gave social media users an inside glimpse into what it was like to be in a relationship with the legendary "Tonight Show" favorite.
"My heart is heavy as I write this," the former Olympic athlete began. "To say that my 8yr. relationship with David Brenner was complicated would be an understatement, he was the most generous, stubborn, classy, intense, loving (in his own Brenner way) & of course hands down one of the most brilliantly funny entertainers ever!"
Babilonia touched upon why the two never married. "David was in a league all his own," she started. "I embrace the great & not so great times that we shared & that have changed my life & the life of my son scout's forever."
She continued, "We watched & we learned from the best!" she said. "As David always told me, scout & all the Brenner boys, he will never die, he's just going to fly up to his planet & hang out there for awhile. He is now in his happy place."
According to Us Weekly, Brenner did leave behind some interesting requests. For his final wish, $100 in small bills to be placed in his left sock "just in case tipping is recommended where I'm going." Also, he wanted his final resting stop to read: "If this is supposed to be a joke -- then I don't get it!"
Brenner's rep confirmed his passing to Us Weekly on Sunday. "Legendary stand-up comedian and long time 'Tonight Show' favorite, David Brenner, passed away at the age of 78 after a courageous battle with his final dragon, cancer," his rep Jeff Abraham's statement read. "Brenner died peacefully at his home in NYC surrounded by his family at his side. David is survived by his wife, Ruth, his three sons, Cole, Wyatt, Slade and his grandson, Wesley."
Follow me on Twitter @mariamzzarella
© Copyright IBTimes 2023. All rights reserved.