'Taken' Season 2 Spoilers: 'General Hospital' Alum John Bolger To Guest Star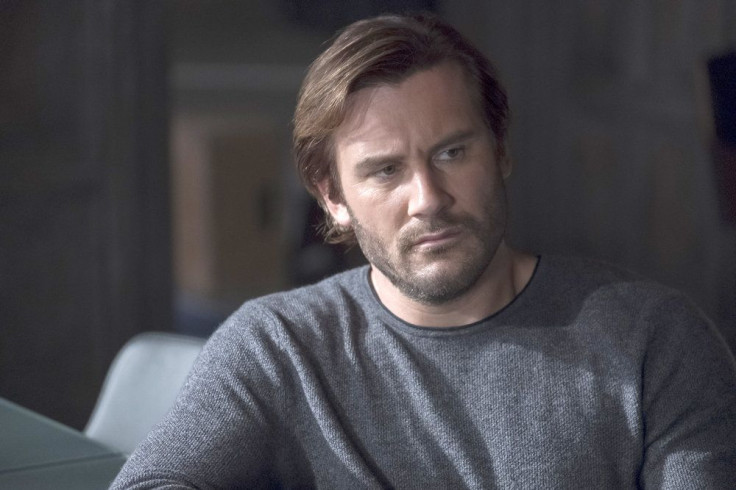 "General Hospital" alum John Bolger is set to guest star on "Taken."
Bolger will appear in next week's Season 2, episode 3 of the NBC action thriller. According to the synopsis for the hour, Bolger will play the role of Benedict. While details on his character are being kept under wraps, the trailer for the hour suggests that Benedict is the man behind a massive swindling.
According to the synopsis, a laid-off worker kidnaps a high-powered accountant in revenge for his lost pension. But when Bryan Mills (Clive Standen) and his team find out that thousands of others were also robbed of their pension, Bryan decides to help kidnapper get justice.
In the trailer for the episode, Bryan and Christina Hart (Jennifer Beals) learn that the culprit has stolen hundreds of millions of dollars from employees' pension. Later in the video, Bryan appears to sneak into Benedict's house to arrest him. "I'll bring you to justice," Bryan tells the supposed thief after finding him hiding inside a room.
Bolger is best known for his role as Mayor Garrett Floyd on ABC's "General Hospital." Bolger's recent acting credits include CBS' "Bull," Showtime's "Homeland," Netflix's "Orange Is the New Black," and NBC's "The Blacklist."
In addition to Bolger, also guest starring in the episode are Sonia Dhillon Tully ("Jigsaw") as Valerie Banner, Peter Bryant ("Riverdale") as Norman, and Chantele Francis ("Quantico") as Kate.
Unlike the first two episodes of the season, it looks like Bryan isn't going to be alone on the field. As seen in some of the promo photos for the upcoming installment, the former Green Beret seemingly goes undercover with the team's logistician Santana (Jessica Camacho).
In an interview with TV Fanatic earlier this month, showrunner Greg Plageman said that viewers are going to see a "really great chemistry" between Bryan and Santana in the new season, before noting that Santana "also got a fantastic chemistry" with the team's other new recruit, Kilroy (Adam Goldberg).
While Kilroy will be in the team's headquarters for most of the time, Plageman said that viewers will also see the character on the field sometime in the future. "Adam's character, obviously, is situated more here, but I think it becomes more fun when we start to find ways to put him into the field," Plageman told TV Fanatic.
"Taken" Season 2, episode 3, titled "Hammurabi," airs on Friday, Jan. 26 at 9 p.m. EST on NBC.
© Copyright IBTimes 2023. All rights reserved.