Tamar Braxton Blasts Stylist DiAndre Tristan On Instagram, Knocks Claims She Didn't Pay Employees: Report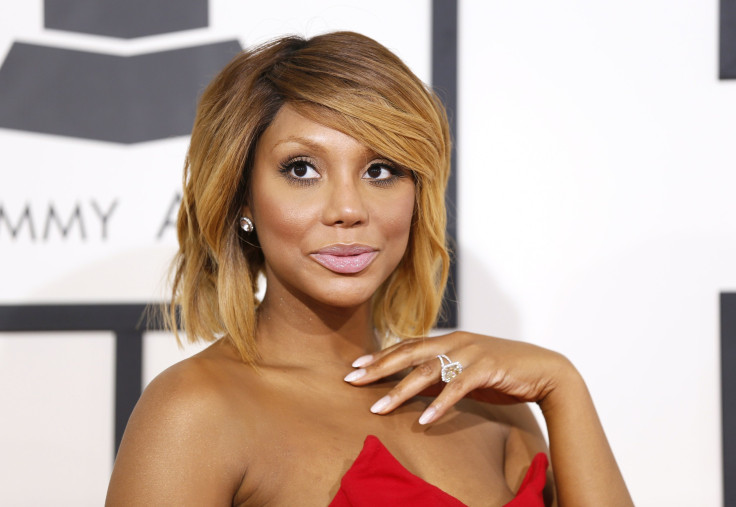 Tamar Braxton is fired up after rumors surfaced that the singer short-changed several of her employees.
The "Love and War" singer took to her Instagram account to attempt to clear the air after blogger Funky Dineva posted a story claiming she didn't pay her former stylist. Dineva's story came after Tamar posted a cryptic Instagram message late last week, appearing to call out a member of her team who felt like "they made it." The biting post has since been deleted. But the screen cap below shows the message as it appeared before she pulled it from her account.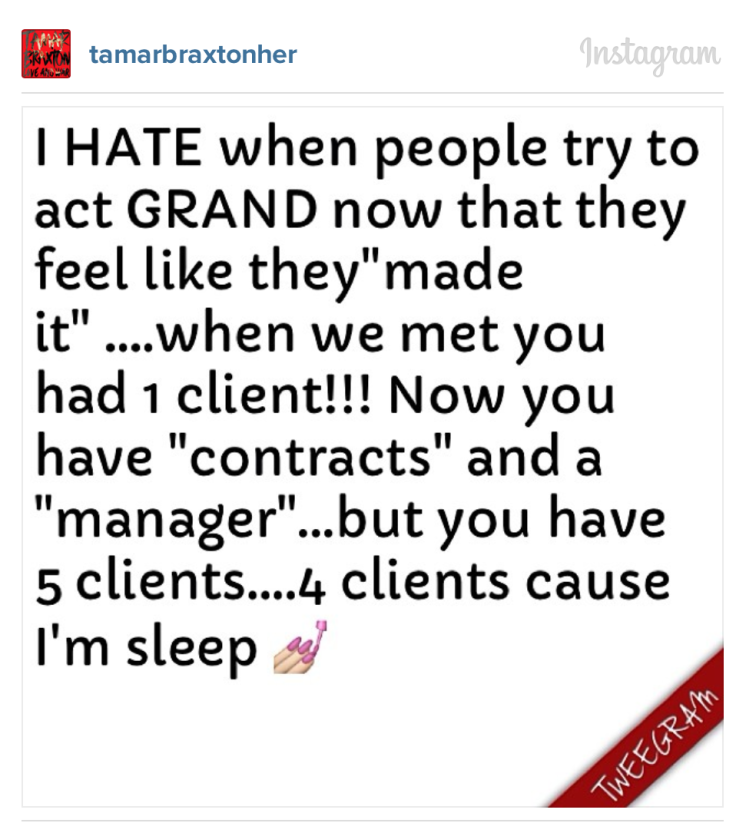 According to Dineva's March 5 story, the singer got upset after her former stylist asked for a contract so their business agreement would be in writing. The report went on to claim that, along with the stylist, Braxton also failed to pay members of her band. Though the stylist wasn't specifically named in the report, many assumed it to be stylist DiAndre Tristan, who has worked with her for the past few years. He has appeared on her reality TV shows and traveled with her on tour.
And to add to the drama of the situation, Tristan re apparently took to Instagram following Tamar's rant above to praise her older sister Toni Braxton, said blogger B. Scott. Tristan posted a clip from Toni's iconic "Seven Whole Days" video with the following message:
There will never be another with so much Style, Grace, ELEGANT, Sex appeal, and Effortlessly Owning The Stage, Yes GAWD! I love this woman #Isiton ##Yesitis #Thereslevelstothisgreatness
The story surrounding the claims remains cloudy. But Tamar Braxton isn't taking the accusations lightly. A little after Dineva's story went up, Tamar posted this scathing message on Instagram about questionable friends:
"I HAD to repost because I will NEVER be in THIS position again!! My mama says u FIND a FOOL you USE a fool! Know peoples intentions FIRST!" she wrote in one post. "Watch who they are friends with…if that's not your type of crew then..RUN!!!…watch how they treat others…do they talk about others???then ..they talk about YOU too! "

"BeCAREFUL who u TRUST & have around you!!" she added. "Some people are JUST there you USE you!! They will LIE,CHEAT & STEAL!!!…then they move on to the NEXT! Watch who calls u #sis #fam #cousin #girl when they AINT!! 9x out of 10 they out for THEM!! Keep yo on yo &your PURSE! #no #allTRUTH"
She also tweeted the reply below to a fan joking about the singer promoting her album on social media.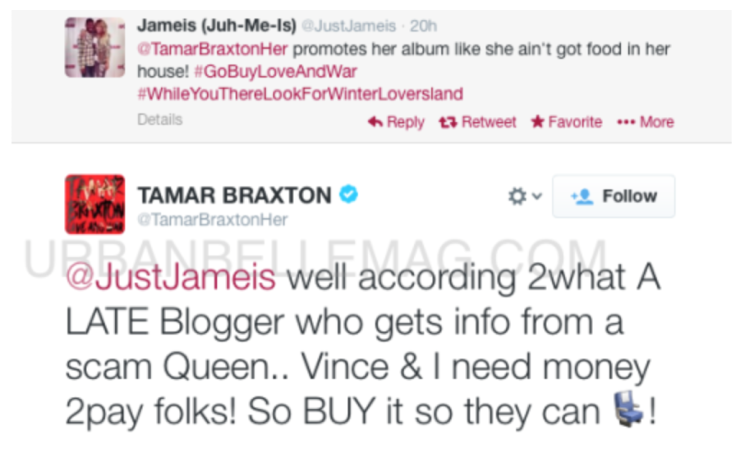 Though the validity of the claims remains unknown, Tamar's blatant attempts to shut them down continues to keep people talking. But who knows, maybe next week's Instagram posts will offer a little more clarification!
© Copyright IBTimes 2023. All rights reserved.