Tamar Braxton Fired Update: Was Loni Love To Blame, Like In 'Scripted' Reality Show?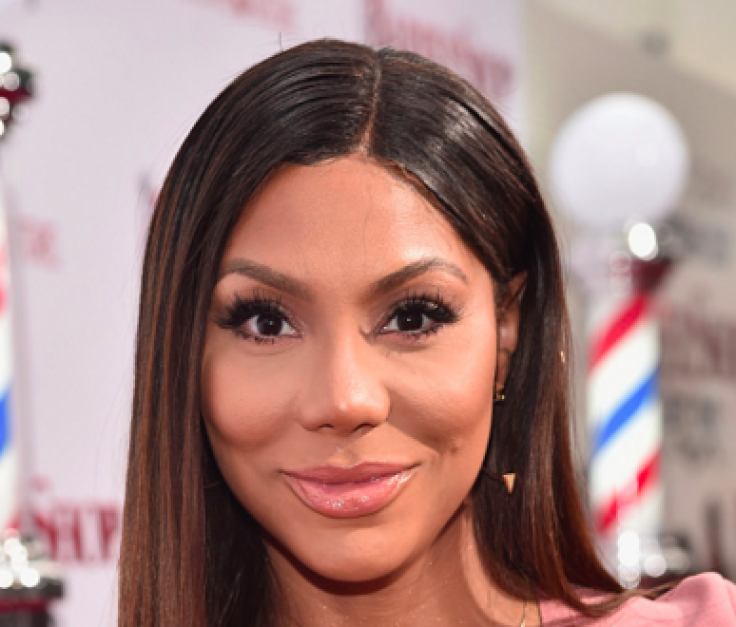 There are seemingly endless rumors stemming from Tamar Braxton's ouster from the talk show "The Real." One of the latest is that former co-host Loni Love got her fired, and another is that she faked her reaction to her May 22 dismissal for her reality show, "Braxton Family Values," according to the U.K.'s Daily Mail.
In the newest episode of "Braxton Family Values," that aired Thursday, Braxton's husband, Vince Herbert, insinuates that Love and the rest of her co-stars are resentful of her career. "Vince declares that the co-hosts were always jealous of Tamar's success and that Loni in particular always had it out for Tamar," an insider told the Daily Mail. "Vince helps pass the buck in the episode and fuels the conspiracy theory that the co-hosts aided in her ouster."
Braxton apparently capitalized on her firing and pretended she just found out about the news so it could be filmed for her reality show. "They re-enacted the day that Tamar found out she was fired and staged an entire scene where Tamar is laying in bed crying and declaring that she doesn't know why she was fired, while her sisters attempt to console her," the source said.
The singer hinted that one of her co-stars was responsible for her firing when she said she was stabbed in the back by someone she should not have trusted. Braxton added it wasn't her husband or her famous sisters. She then unfollowed each of her co-stars on Instagram— with the exception of Tamera Mowry.
She also threw a little shade when she shared a picture of the cast that showed her on the edge. "When you in a room full of phony b------, it's best to distance yourself," the caption read. She quickly deleted the image.
Braxton then shared a new message: "Happy. Positive. And not an ill will toward ANYONE or ANYTHING."
Her former co-stars have remained quiet since the original statement's they made after Braxton's firing.
Follow me on Twitter @mariamzzarella
© Copyright IBTimes 2023. All rights reserved.