Tamar Braxton Posts Sweet Message About Husband Vincent Herbert On 8-Year Anniversary [VIDEO]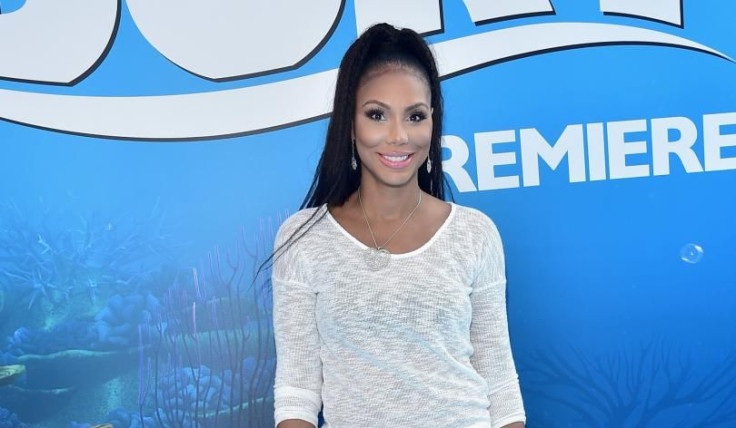 Thanksgiving weekend was extra special for Tamar Braxton and Vincent Herbert. Not only did the "Love and War" singer and her manager husband spend time with family for the holiday, they also celebrated a milestone in their relationship: eight years of marriage.
Braxton, who wed Herbert in 2008, posted a sweet message on Instagram Saturday wishing her husband a happy anniversary. "Happy 8th anniversary to my best and sometimes only friend, my husband, my manager, agent and Best baby daddy on the planet," she wrote. In the video accompanying the loving post Braxton was seen singing to Herbert as he danced around her. "We may not have the picture perfect marriage but what WE see in each other is perfection. I love you forever. Cheers to 800 more years."
Over the past couple of months, the "Tamar & Vince" stars were plagued with rumors that their marriage was falling apart and they were on the brink of divorce. In August, it was reported that the couple allegedly got into an altercation at the Ritz Carlton hotel in Atlanta. Sources told LoveBScott.com at the time that Braxton and Herbert were arguing and he bit her finger "so badly that he drew blood."
The "All The Way Home" singer and Herbert never commented on the incident, but a 911 call was released revealing that a friend of the couple called police to the hotel claiming Braxton and Herbert were involved in a "domestic dispute."
In September, Braxton addressed the rumors surrounding her marriage writing in a now-deleted Instagram post. "Usually I wouldn't address this STUPIDITY but ..@bossip and all the other NON factual blog and radio sites reporting that my Instagram page being private has ANYTHING to do with my marriage… CAN SUCK it!!!! Why don't you report on FACTUAL stories," she wrote (via BET.com).
© Copyright IBTimes 2023. All rights reserved.