Tanzania Albino Attacks: Hand Chopped Over Witchcraft, 8 People Charged For Dismembering Woman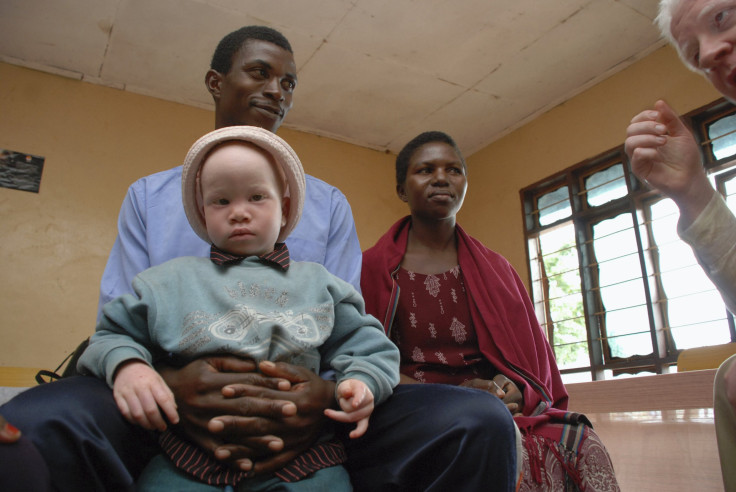 Eight people in Tanzania have been charged for a brutal attack last month that dismembered a 30-year-old albino mother. On May 14, the woman's hand was chopped off and presumably sold to a so-called witch doctor in the country to concoct good luck potions. The government has attempted a crackdown on the surging practice of dismembering albinos to use their body parts for witchcraft. It's bad luck for albinos in the country, though: a recent uptick in violence has been attributed to the upcoming October elections as politicians look to boost their chances on election day.
The victim remains in the hospital recovering from the attack. However, she was not the most recent case of an attack on an albino person for good luck charms and spells. Another albino woman was chopped up and killed at the end of May for her skin as well.
There have been at least 76 albino killings since 2000. Body parts don't fetch as much as a whole body on the market, with the parts reportedly going for around $600 versus approximately $75,000 for the entire corpse.
"This is possibly the worst time to be a person living with albinism in Tanzania," Amir Manento, a retired judge and human rights advocate, told the Guardian. "Every election period brings with it a new cycle of killings. In between, we have other smaller elections translating to more abductions, more killings."
Recently, the Tanzanian government acknowledged the link between political elections and the slayings for the first time. The acknowledgement comes after a warning from the United Nations that the brutal attacks would increase as the elections approach. The Tanzanian government banned witchcraft earlier this year.
"I want to assure my fellow politicians that there won't be any parliamentary seat that will be won as a result of using albino body parts," Tanzania deputy home minister Pereira Silima said last week.
Tanzania is thought to have one of the largest populations of people with albinism in the world, with somewhere around 30,000 people who have the condition. It is congenital and often thought to be related to inbreeding.
The eight people charged with the crime are expected to return to court in July.
© Copyright IBTimes 2023. All rights reserved.