Taylor Swift 'Shake It Off' Music Video Premieres Ahead Of Singer's 2014 VMAs Performance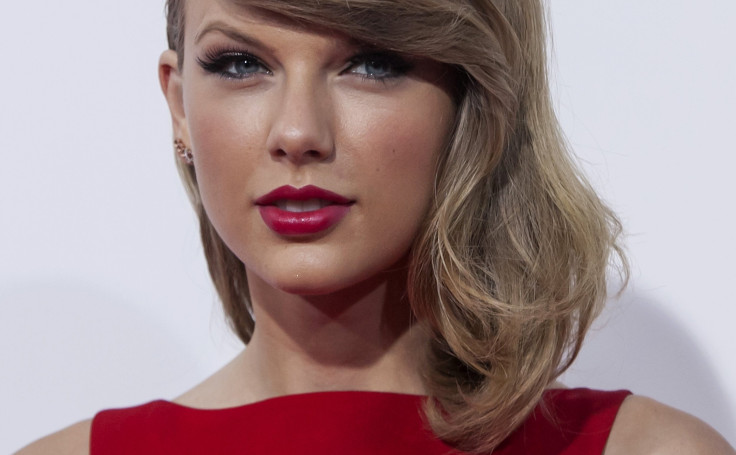 Taylor Swift ditched her country roots and premiered her first official pop single, "Shake It Off," Monday night. After less than 24 hours, the 24-year-old's new single has ascended all iTunes music charts and rocketed to the No. 1 spot on her official YouTube VEVO page, with 4 million views and counting.
"Thank you guys for making this day unforgettable," Swift posted to Twitter Monday night following the single's rapid success.
Swift announced "Shake It Off" and the upcoming Oct. 27 release of her fourth studio album, "1989," an ode to her Dec. 13. 1989, birth date, during a worldwide ABC News/Yahoo livestream Monday. The announcement comes just shy of two weeks before her performance at the 2014 MTV Video Music Awards.
"I've had to learn a pretty tough lesson in the past couple of years. … People can say whatever they want about us at anytime and we cannot control that. The only thing we can control is our reaction to it," Swift said of the song's music video, which calls out the singer's "haters" while featuring various forms of dance. "I figure that we have two options. You can either let it get to you, let it change you, let it make you bitter or not trust people, or you can descend into insanity, if you want. Option two is you just shake it off."
The new CD was reportedly inspired by late-'80s pop. "I really loved the chances they were taking," Swift said of the era, a time period that she claims to have greatly researched during the album's creation.
"It was apparently a time of just limitless potential and the idea that you can do what you want, be who you want, wear what you want, love who you want and you get to decide where your life is going," she said. "The idea of endless possibility was kind of a theme in the last year of my life."
The album, currently available for digital pre-order, features a Polaroid shot of Swift on the cover.
During an appearance on "The Tonight Show" Thursday, Swift confirmed she will be performing at the VMAs in Inglewood, California, Aug. 24. There is no official word if "Shake It Off" will be included in her act.
© Copyright IBTimes 2023. All rights reserved.