Taylor Swift Songs About Exes: Taylor Lautner, Harry Styles, John Mayer And More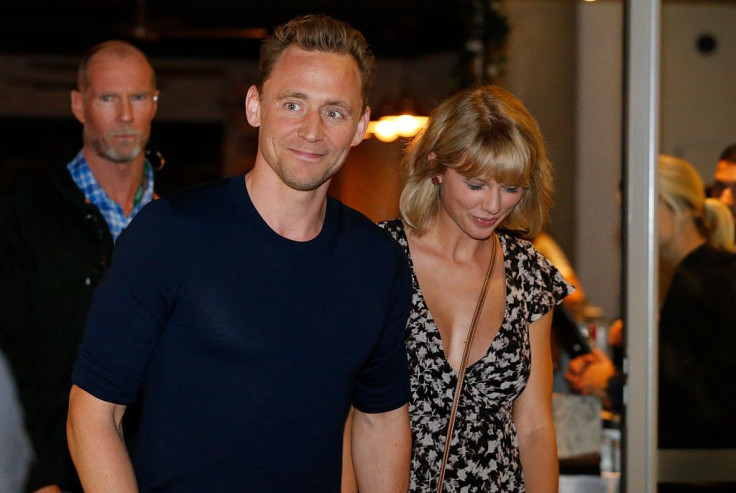 It seems like the best way for "Shake It Off" songstress Taylor Swift to get over any break-up is to write about her ex-boyfriends. Given the number of beaus she had in the past, it does not come as any surprise why Swift has a lot of hit singles under her belt.
But which song is about who? Let's uncover the mystery:
"Back to December" - Taylor Lautner
"Twilight" star Taylor Lautner has joined the cast of "Scream Queens" Season 2, and during a Facebook Live video to promote the upcoming show, Lautner had a conversation with his co-star Lea Michele, according to Entertainment Weekly.
"You dated Taylor Swift, I remember that," Michele said.
Taylor, being the gentleman that he is, simply laughed and said he did not want to talk about the past.
But Michele pressed on. "Didn't she write a song about you?" she asked. "I think it's something about a sweater and a hat, right?"
Lautner was no help, but Michele still figured it out. "It's like, your hat in December!" she exclaimed, and Lautner finally caved in and replied, "It's called 'Back to December.'"
"Dear John" - John Mayer
Out of all of Swift's break-up songs, this was the easiest to link because her ex's name is on the title. The song talked about their age difference and Mayer's "twisted games."
"Dear John, I see it all now that you're gone / Don't you think I was too young / To be messed with?" the lyrics read.
Mayer even told the Rolling Stone that the song "humiliated" him and made him feel terrible, because Swift's accusations were unwarranted.
"I'm pretty good at taking accountability now, and I never did anything to deserve that. It was a really lousy thing for her to do," he said.
"We Are Never Ever Getting Back Together" - Jake Gyllenhaal
When Jake Gyllenhaal appeared as a guest on "The Howard Stern Show," he was told that Swift is the girl that got away. Stern believes that there's "nothing sexier than a woman who can play songs and write songs and all that," and his co-host Robin Quivers agreed.
"You have a song written about you," said Quivers, hinting at "We Are Never Ever Getting Back Together."
But Gyllenhaal played dumb. "Do I? I don't know," the actor teased.
"Forever & Always" - Joe Jonas
Joe Jonas broke up with Swift with just a phone call, and the song replayed that scenario with lyrics stating that Swift was staring at her phone.
The rest of the lyrics go: "Was I out of line? / Did I say something way too honest? / That made you run and hide like a scared little boy?"
"Out of the Woods" - Harry Styles
In an interview with Good Morning America, Swift revealed that the song was about "a relationship where I was kind of living day to day, wondering where it was going, if it was going to go anywhere, if it was going to end the next day."
She also sang, "Baby, like we stood a chance / Two paper airplanes flying, flying." It sounds odd that she would compare herself and an ex beau to paper airplanes, but it actually makes sense since Styles was known to wear a necklace of a paper airplane.
© Copyright IBTimes 2023. All rights reserved.