Taylor Swift 'Wildest Dreams' Music Video: Everything You Need To Know Before The MTV VMA Pre-Show Premiere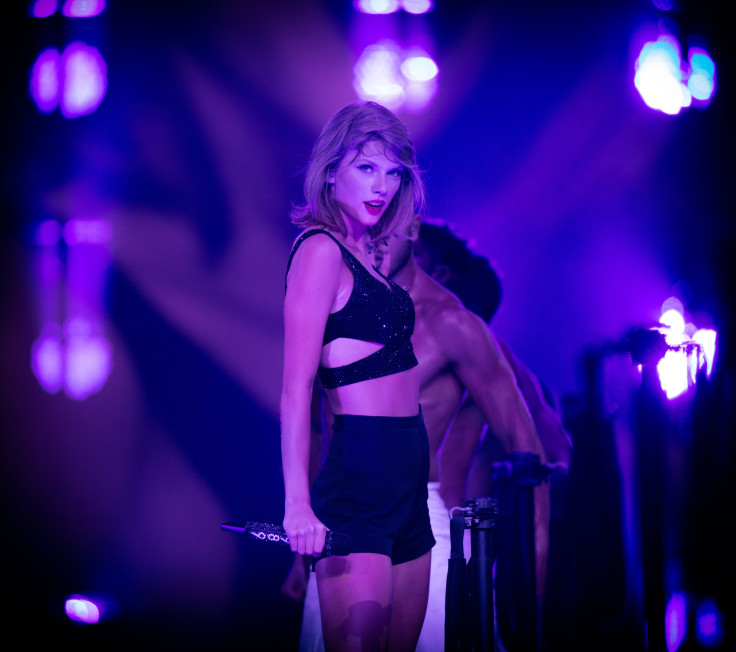 Taylor Swift is a hit making machine … but how can the 25-year-old pop star possibly top the star-studded and action packed music video for "Bad Blood"? Swifties will find out soon enough!
Those tuning in for the MTV Video Music Awards Sunday night will want to check in at 8 p.m. EDT for the red carpet pre-show because Swift is going to debut the video for hew new single, "Wildest Dreams." The song is the fifth single off of her "1989" album, which was released in October 2014.
Just like "Bad Blood," her new music video is shrouded in secrecy. However, Taylor Swift did drop some clues to fans about what they can expect. Check out everything we know about "Wildest Dreams" ahead of its premiere:
The Premiere Details
If you want to watch "Wildest Dreams" you have to tune in for the MTV VMA pre-show, which starts at 8 p.m. ET. Although a set time has not been released, the pre-show will run until the VMA's start at 9 p.m. ET. Watch the preview for the video below:
Wildest Dreams music video preview. Full video debuts VMA night. Get ready. #WildestDreamsMusicVideo pic.twitter.com/qfye9qMDW5

— Taylor Swift (@taylorswift13) August 24, 2015
The Star
"Wildest Dreams" may not have all the celebrity cameos that "Bad Blood" delivered, but it will feature one famous (and handsome) face – Scott Eastwood! The 29-year-old actor/ model son of Clint Eastwood was reportedly at Swift's 1989 tour in San Diego over the weekend.
First Look Photo
Taylor Swift took to Twitter on Saturday to drop another teaser for "Wildest Dreams." The photo features the singer rocking dark hair in a vintage-style photo … and cuddling up with Eastwood! She captioned the image with lyrics from the song, "Say you'll remember me/ Standing in a nice dress/ Staring at the sunset, babe."
The Director
According to the clapboard in the teaser video, "Wildest Dreams" was directed by G. Musterhausen. However, there is a catch … G. Musterhausen is not a real person. According to MTV, Musterhausen is actually Joseph Kahn, the same director behind "Bad Blood" and "Blank Space."
Code Name: #ToothPasteCommercial
Joseph Kahn is one sneaky director. He's been tweeting about a "Tooth Paste Commercial," but in reality, the "Tooth Paste Commercial" is actually the "Wildest Dreams" music video. He was also writing that he was "on vacation" while the video was being made.
The Setting
It has yet to be confirmed, but looks like "Wildest Dreams" is set in the 1950s and takes place in Africa. Fans have been speculating based off of the teaser video.
Break The Record
The "Bad Blood" music video premiered at the 2015 Billboard Music Awards on May 17. The release broke Vevo's 24-hour viewing record when it clocked in 20.1 million views. Swift fans are now prepping to break the record again with "Wildest Dreams." One fan group posted "tips and tricks" on how to help break the record. Click HERE for more information.
Are you excited for the premiere of Taylor Swift's "Wildest Dreams" video? Tweet your thoughts to @AmandaTVScoop.
© Copyright IBTimes 2022. All rights reserved.
FOLLOW MORE IBT NEWS ON THE BELOW CHANNELS