Taylor Swift Wins Groping Case Against DJ David Mueller, Awarded $1
After years of being burdened by the shame and humiliation of being groped by ex-DJ David Mueller, "Shake It Off" singer Taylor has finally found vindication after a jury in a Denver courtroom ruled that he is guilty of assaulting the singer at a meet-and-greet photo session at the Pepsi Center in June 2013.
Not only was it concluded that Swift suffered from assault, but the jury also ruled that her mother, Andrea, and a member of her management team, Frank Bell, had nothing to do with ruining Mueller's career with the country music station 98.5 KYGO. The jury decided to award Swift $1 as a symbolic gesture of her win, according to Entertainment Weekly.
Swift was visibly overjoyed by the news and hugged her attorneys and mother before mouthing "thank you" to the jury. As for Mueller and his team, they were expressionless.
"I want to thank Judge William J. Martinez and the jury for their careful consideration, my attorneys Doug Baldridge, Danielle Foley, Jay Schaudies and Katie Wright for fighting for me and anyone who feels silenced by a sexual assault, and especially anyone who offered their support throughout this four-year ordeal and two-year long trial process," Swift said in a statement.
After what happened to her, Swift said that she became more sympathetic to those who have been assaulted. In order to help empower them, she committed to make donations to charities that support battered women.
"I acknowledge the privilege that I benefit from in life, in society and in my ability to shoulder the enormous cost of defending myself in a trial like this. My hope is to help those whose voices should also be heard. Therefore, I will be making donations in the near future to multiple organizations that help sexual assault victims defend themselves," she said.
Swift's trial lasted a total of six days. The singer was emotional all throughout the hearing and did not mince words in recalling the groping incident. "It was a definite grab...a very long grab. It was intentional. He stayed latched onto my bare ass cheek. I felt him grab onto my ass cheek under my skirt," she said.
Mueller and his camp denied Swift's allegations and even filed a case against her for ruining his career. During the trial, his lawyer, Gabe McFarland, pointed at Swift's smiling picture with Mueller. "Is that the face of someone who's had someone grab their butt? Who is shocked?" he asked the jury. "There's nothing in Taylor Swift's face to suggest anything is wrong."
Swift got teary-eyed at this point, and her lawyer, Douglas Baldridge, countered her Aug. 10 testimony in return: "I am not going to allow you or your client to make me feel like this is my fault, because it isn't."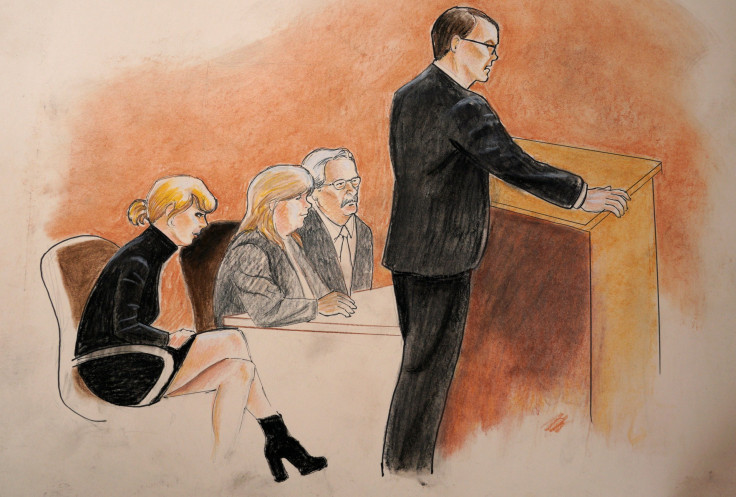 © Copyright IBTimes 2023. All rights reserved.