Taylor Swift's 1989 Will Be A Blank Space In Apple Music's Catalog: Report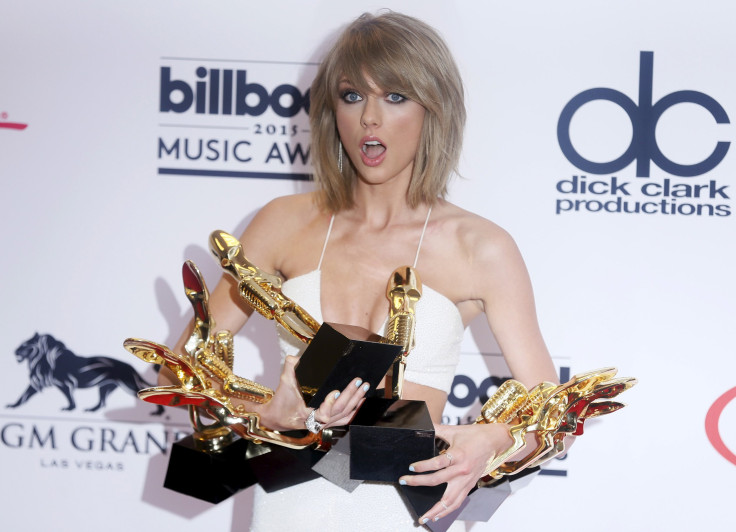 Apple's streaming music service launches on June 30, but at least one high-profile album won't be on it. Buzzfeed News reports that Taylor Swift's "1989," which is the best-selling album of the past two years, won't be available on Apple Music at launch. "1989" is not available on any streaming music service, including Spotify and Rdio.
Swift pulled her entire catalog of music from Spotify last November after a dispute over whether "1989" should be available for streaming in the United States. It's not a case of Swift being mean, it was a savvy business move -- "1989" has sold nearly 5 million copies.
"It's my opinion that music should not be free, and my prediction is that individual artists and their labels will someday decide what an album's price point is. I hope they don't underestimate themselves or undervalue their art," Swift wrote in an editoral for the Wall Street Journal last summer.
Unlike Spotify, there is no public history of bad blood between Swift and Apple. "1989" is currently available for sale on the iTunes Music Store, for instance. Bloomberg previously reported that Taylor Swift's catalog could be available on the forthcoming music service, and when Apple demonstrated the service at an event on June 8, Taylor Swift's music -- specifically, a single from "1989" -- was included in demo screenshots.
Apple Music might be able to shake it off, though, even without Swift's latest hit album. Apple will likely support the service with a massive advertising budget. (It spent $1.2 billion on advertising in 2014, slightly more than Spotify's total revenue for the year.) Plus, Apple Music will be automatically installed on tens of millions of iPhones. Apple Music will become available as part of the iOS 8.4 update, and will cost $9.99 per month, although users will get a free three-month trial period.
Most recently, Billboard reported that Apple still hasn't contacted several major indepedent labels about Apple Music streaming rights, although industry executives aren't seeing red; many believe Apple will offer them a better rate than its competitors.
With no indication that "1989" will appear on any streaming music service anytime soon, perhaps Swift and streaming music are never, ever getting back together.
© Copyright IBTimes 2023. All rights reserved.