Taylor Swift's 'The Man' Music Video Filmed At Kim Kardashian, Kanye West's House?
KEY POINTS
Taylor Swift announced the upcoming music video for "The Man"
Twitter speculate that Taylor Swift filmed her music video at Kanye West and Kim Kardashian's house
Taylor Swift and Kanye West's feud revisited
Taylor Swift's upcoming music video was likely filmed at Kim Kardashian and Kanye West's house.
The "You Need to Calm Down" singer took to Twitter to announce the music video of her single "The Man" which will be released on Thursday. Swift shared a photo of colorful hands poking out into an empty hallway.
"There are 19 hands in the hallway ... but only 2 days until The Man Music Video," she wrote.
However, many reacted because the place appeared familiar. Many online users felt that the hallway appeared similar to the one in West and Kardashian's house.
"k*nye's house................. hm.........." one commented.
"What is Taylor doing in Kim and Kanye's house?" another added.
"I thought the same thing," a different user wrote.
Many reacted to the similarities of the setting of Swift's music video and that of West's hallway due to their feud. During the 2009 MTV Music Video Awards, Swift beat Beyoncé's "Single Ladies" when she was named the winner in the Best Female Video category for her music "You Belong With Me." Swift was delivering her acceptance speech when the "Heartless" rapper ran on stage and swiped the mic from Swift letting everyone know that she robbed it from Beyoncé.
"I'm really happy for you. I'mma let you finish," West told Swift on stage leaving the latter shocked. "But Beyoncé had one of the best videos of all time."
When the camera cut to Beyoncé, she was horrified. West returned the mic to Swift, but she wasn't sure what to say. Swift told ABC News Radio that West called him the following day to apologize for his behavior on stage and she accepted his apology.
"Kanye did call me, and he was very sincere in his apology, and I accepted that apology," Swift said.
However, in 2013, West said that he gave into peer pressure to apologize to Swift. But West and Swift eventually became friends in 2015. However, things went awry between the two again in 2016 when West released his song "Famous." From there, things got worse between the two, Insider reported.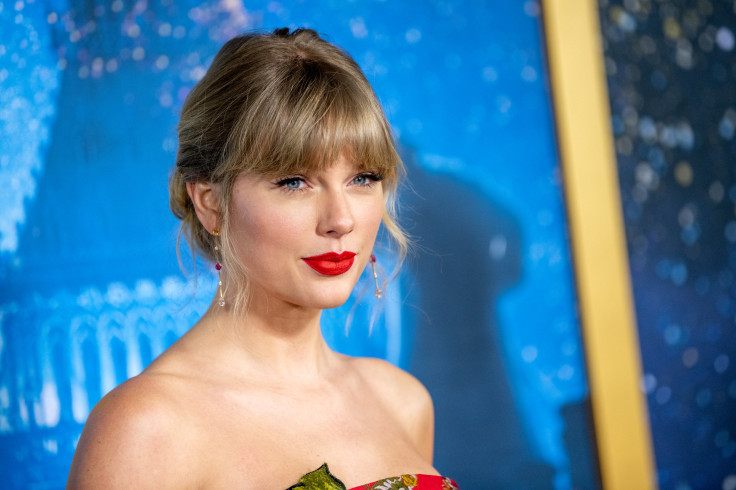 © Copyright IBTimes 2023. All rights reserved.