Teacher Inappropriately Surveys Students On Sex 'Turn-Ons' And Where They Hook Up
KEY POINTS
Massachusetts school officials placed a science teacher on leave after he gave his students a sex survey
The survey asked participants to rate their level of arousal in certain situations
The teacher, identified as Eric Jackson, said he would wait for the decision of the superintendent
A science teacher at a Dracut, Massachusetts, high school has been placed on administrative leave after he distributed a "highly inappropriate" survey to students, officials said.
Superintendent Steven Stone said the decision to place the teacher on leave was made following the discovery of the survey last week, local newspaper The Lowell Sun reported.
"Late Friday afternoon the district became aware that a teacher at Dracut High School had distributed a highly inappropriate survey to students. The district takes the health and well-being of students most seriously and has initiated a review of the matter," Stone was quoted as saying.
He added that the teacher, who Stone did not name, will remain on leave pending an investigation of the incident.
Alleged copies of the handed-out survey were posted on the Facebook page of the local talk show "What's Happening Dracut," which identified the writer as Dracut High School science teacher Eric Jackson.
The survey, titled the "Sexual Temperament Questionnaire," appeared in author and sex educator Emily Nagoski's 2015 book "Come as You Are: The Surprising New Science That Will Transform Your Sex Life," the outlet reported.
Jackson's survey, which was allegedly handed out during an anatomy class, asked participants to rate how sexually aroused they would be in certain situations on a scale of 0 to 4. Some of the situations included, "Having sex in a different setting than usual is a real turn on for me" and "I get very turned on when someone wants me sexually."
People were divided on the survey, with some saying it should not be exposed to young students while others defended Jackson saying it was intended to be educational.
"Disgusting. This is NOT appropriate for any classroom setting. Ever," one person commented on the original post.
Another one wrote, "Okay, so clearly he made a very poor judgement call, I agree on that. But to ruin this mans career over a questionnaire that could have been tied to a lesson around the science of arousal intended to teach the kids about how their body's work as they mature? Damn y'all seem to be overreacting."
"So we shouldnt have honest conversations about sex and arousal in anatomy and health classes?" another wrote. "So we should let kids just explore and figure it out on their own? Why does everyone get so easily offended? But no one gets offended when there are 14, 15 and 16 yr olds having children though or sleeping around or getting stds..."
When sought for comment, Jackson told WBZ-TV in an interview that he has "been asked to make no comment."
"I've been asked to not make any comment, so I'm just going say 'no comment, thank you very much,' because I haven't contacted the author of that particular survey," he said.
He added, "I appreciate everyone checking up on me. I'm going to wait for the decision of the superintendent."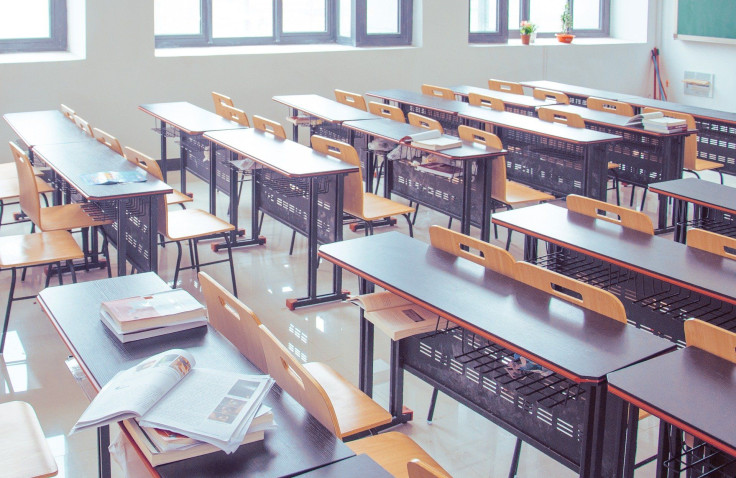 © Copyright IBTimes 2023. All rights reserved.