Tech Leaders Microsoft, IBM, Oracle, NCR Roll Out New Retail Apps For Stores
Giants Like IBM, Microsoft, Oracle Roll Out New Retail Offerings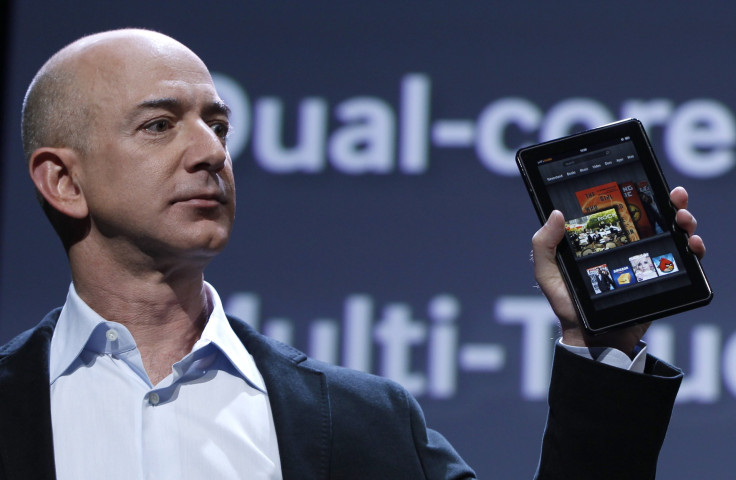 A bevy of leading technology companies introduced an array of new products at the National Retail Federation's annual trade show, illustrating how keen they are to target emerging marketing opportunities in the largest sector of U.S. GDP.
Leaders headed by Microsoft (NASDAQ MSFT), the world's biggest software company; Oracle (NASDAQ: ORCL), the No. 1 database developer, and International Business Machines Corp. (NYSE: IBM), the No. 2 computer maker, showed off new software and analysis tools to enable retailers to make more from the consumer dollar.
Microsoft, of Redmond, Wash., brought its new Windows 8 to a new "device bar" that shows how shoppers can use smartphones and laptops to make purchases more easily. Using the cloud and handheld devices, salespeople on the floor can instantly check for sizes and inventory as well as use Microsoft Dynamics AX for Retail, which handles entries from point-of-sale (POS) terminals to back-office systems.
As well, Microsoft is partnering with some top retail customers including Hallmark Inc., McDonald's Corp. (NYSE:MCD) and Lowe's Companies (NYSE:LOW) to show completely integrated networks using Office 365, SQL Server and Windows Azure products.
IBM, of Armonk, N.Y., which previously exited the POS sector when it sold its operations to Japan's Toshiba Corp. (PINK:TOSBF) last year for $850 million, is illustrating its "SmarterCommerce" software for retail on Toshiba systems as well as many others, as the company continues to provide hardware and services for the offices and networks of major retailers.
The company also said that using in-house software analysis permits retailers to forecast trends and have merchandise made quickly to capitalize on them. Its "birth of a trend" analytics has determined what it calls "steampunk," or a science-fiction and fantasy mix based around gothic machinery and 19th-century geniuses like Jules Verne and H.G. Wells will be a big trend in 2013.
IBM also discussed its Social Sentiment Index that "stays ahead of a trend," so marketers can meet it with new products, said Trevor Davis, a consumer products expert with IBM"S Global Business Services.
Oracle, of Redwood Shores, Calif., whose products are used by retailers in their back offices as well as on the shopping floor, said customers including Deckers Outdoor Corp. (NASDAQ:DECK), maker of UGG and Teva shoes, has deployed Oracle Retail Platform in global operations as well as 70 stores to improve performance and analysis.
Russia's M Video, a consumer electronics retailer, had deployed Oracle Commerce software to connect 280 stores in at least 120 cities. As well, it might tap other products, including Endeca and Oracle ATG Web Commerce in 280 stores in 120 Russian cities.
Oracle already sells systems and services to the top 20 global retailers, including human resources software and customer relationship management (CRM) systems to compete with IBM, Salesforce.com (NYSE:CRM) and others.
NCR Corp. (NYSE:NCR), the oldest maker of POS systems, introduced a new version of its NCR Silver software dedicated to small businesses such as bake shops with food service areas and mobile food trucks, as well as improvements in self-checkout systems that recognize products better.
NCR, of Duluth, Ga., which made cash registers in the 19th century, is also showing new tablet-based retail systems and small POS mobile "assistants" that provide access to all storewide software to handle shopper needs that require more than a tablet.
Shares of NCR rose 47 cents to $26.98 in late Monday trading, as those of Microsoft rose 9 cents to $26.92, IBM's fell $2.03 to $192.44 and Amazon's rose $5.60 to $273.54, after setting a new record high of $274.26.
© Copyright IBTimes 2023. All rights reserved.