Technology 2011 in Review: Highlights and Lowlights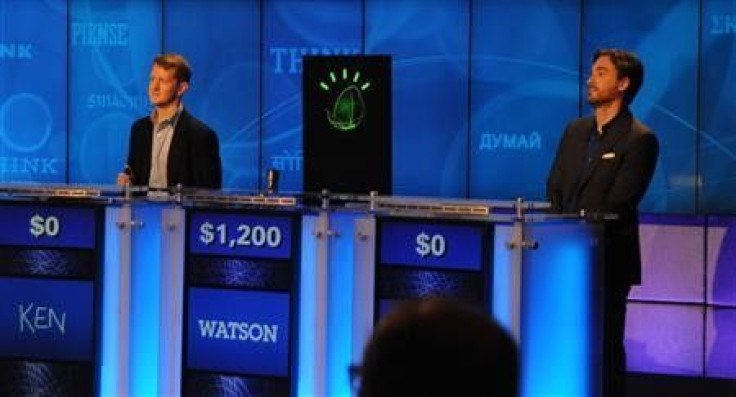 No doubt 2011 was a major year for technology in part because it touched everyone differenty. Following are some of the highlights and lowlights of the year:
IBM's Watson supercomputer won Jeopardy. After six years of painful work, guessing and working with technologists, IBM's Watson supercomputer utterly overwhelmed two of the greatest humans to ever win Jeopardy in a live, televised five-day romp taped at IBM's Watson Research Labs in Yorktown Heights, N.Y. in February.
In reality, Watson is 90 IBM Power 750 servers using 15 trillion bytes of random-access memory and 2,880 processors networked among three states. It's one of the world's most powerful computers. As well, it's one of the best showcases for artificial intelligence after decades of work in the field. Next quarter, Watson will start working for WellPoint as well as the National Institutes of Health.
Apple becomes the world's most valuable technology company. Two weeks after founding Chairman Steve Jobs died Oct. 5, Apple shares rose to $426.70 making it the world's most valuable company - as well as the most valuable technology company.
Exiting 2011 as most valuable technology company, the Cupertino, Calif.-based giant is on a roll with an array of hits - iPhone 4S, iPad2, iPod, iTunes, MacBook, MacBook Air, iCloud - as well as the Siri voice assistant that uses artificial intelligence to comprehend and interact with the user and an array of user-friendly and design features that are a triumph of innovation and a Jobs legacy.
President Hosni Mubarak turned off the Internet on Jan. 28. Facing a popular uprising, the Egyptian ruler tried to trump demonstrators who used mobile phones, Twitter and laptops by shutting down 500 Internet Border Gateway Protocol routes. The effort failed. Five days later, traffic resumed after a global outcry.
Mubarak fell from power Feb 11.
Other governments, notably Libya's and Syria's, have tried the same strategy. Libya's Gaddafi was killed Oct. 20. Syria's uprising continues.
Social networking sites, which first proved their mettle in Iran in 2009 after rigged elections, showed their power. But it was young Filipinos who first demonstrated the power of texting on mobile phones in the People Power Revolution that ousted dictator Ferdinand Marcos in 1986.
Hackers and delinquents destroyed Internet operations. Organized hackers brought down Sony's PlayStation and Qriocity networks for two months starting in March, potentially stealing data about 70 million subscribers. The attacks cost Sony $170 million.
Other attacks from Anonymous, LulzSec, People's Liberation and TeaMpOisoN claimed they had hit targets including San Francisco's BART transit system, the Pentagon, Bank of America and many other sites.
In England, WikiLeaks principal Julian Assange, 40, remained on bail pending extradition to Sweden to stand trial on two alleged sex charges. In the U.S., Army Pfc. Bradley Manning, 24, went on trial on charges of sharing sensitive military secrets with Assange and others.
The App Store gave consumers enormous choice. Giving consumers the ability to seek out and download applications they want, Apple reported its App Store had passed 15 billion downloads in July. Google reported its 9 billionth download in October followed by 10 billion in November.
The computer market shifted markedly to tablets and ultralights. 2011 may be the last year when desktop and laptop PCs outsold tablets, as Apple's enormous success spurs rivals into the sector, forcing Hewlett-Packard to lose billions on the TouchPad. Meanwhile, more nimble rivals like Samsung Electronics, Sony and Lenovo debut new tablets. Google plans to spend $12.5 billion for Motorola Mobility to undergird its tablet offerings for 2012 and beyond.
Market researchers and demographers find that young people buy a first smartphone or tablet and may never need a traditional PC or laptop.
Intel started producing 22-nanometer chips. Dubbed Ivy Bridge, these Intel processors have been in production for only weeks but should appear in several ultra-light laptops and tablets in the first quarter of 2012 as they enter mass production.
The new chips use 3D transistors and Intel's effort may soon be followed by rivals such as Freescale Semiconductor, IBM, Toshiba, STMicroelectronics and Samsung Electronics.
In January, Intel expects to introduce as many as 50 products using the new chips as computing moves to smaller and smaller dimensions.
Technology saved lives and helped prevent more losses. While technology can't control the weather, sophisticated use of supercomputers at federal installations like the National Oceanographic and Atmospheric Administration and the National Hurricane Center generated alarms about Tropical Storm Irene in September that led to unprecedented actions such as New York's shuttering its subway system for a day.
While the storm was not as powerful as feared, millions along the Eastern Seaboard were made aware and evacuated even from places like Lower Manhattan. Similar use of technology provided early warnings about tornadoes in the South and Midwest as well as other events.
After the 5.8-magnitude Virginia earthquake on Aug. 23, computers immediately detected its extent as well as the risks for dozens of nuclear plants along the Eastern Seaboard. Expect more and more precise use of technology ahead.
Technology companies used cash for acquisitions. Technology companies used their cash to make acquisitions valued around $200 billion. The biggest deal - AT&T's $39 billion bid for Deutsche Telekom's T-Mobile USA unit - finally collapsed Dec. 19 under the weight of a federal antitrust suit.
That left Google's pending $12.5 billion bid for Motorola Mobility as the biggest tech deal of 2011, followed by HP's $10.3 billion acquisition of Autonomy and SAP's $3.4 billion pending bid for SuccessFactors.
Oracle wasn't idle. It has a pending $1.5 deal for RightNow Technologies, scooped up Endeca Software for an estimated $900 million and bought some smaller fry. Microsoft finally closed its $8.5 billion takeover of Skype.
IBM, always an acquirer, bought Canada's Algorithmics for $387 million as well as Ireland's Curam Software, Britain's Q1Labs and Emptoris and enters 2012 with a pending $440 million bid for DemandTec.
Apple, under CEO Jobs, paid $367 million for Sweden's C3 Technologies and under CEO Tim Cook paid about $500 million for Israel's Anobit. Texas Instruments bought National Semiconductor for $6.5 billion and Qualcomm acquired Atheros Communications for $3.1 billion.
Companies with cash continued to be active.
IPOs raised billions for the tech sector. The richest of the year was Zynga's $1 billion initial public offering Dec. 16, although shares of the San Francisco-based gamer closely linked to Facebook closed below their $10 IPO price and fell as low as $8.75.
Investors wonder if that might happen to Facebook.
Other big tech IPOs included Groupon, which raised $700 million on Nov. 3; China social networker RenRen, which took in $743 million in May; LinkedIn, which got $352 million in May; music service Pandora, which pulled in $234 million in June; HomeAway, a home rental service, gathered in $216 million in June; DemandMedia, a web content developer, raked in $151 million in January; Jive Software, which took in $160.8 million in December and Angie's List, $130 million in November.
For sure: merely going public didn't ensure a surging share price. Shares of Zynga, Groupon and RenRen all fell sharply below their initial prices. Market uncertainty between late July and November basically froze the IPO sector.
Lawsuits and patents. With each intellectual property lawsuit costing an estimated $3 million, technology companies filed more than 100 of them. The most heated were among Apple and its rivals, notably Samsung Electronics, HTC and ZTC; Google was sued by Oracle for allegedly interfering with Java; advanced DRAM maker Rambus's decades-long saga against semiconductor licensees as Micron Technologies and Hynix resulted in a November court loss that erased 60 percent of its value and Amazon was hit with a bevy of suits by Alcatel-Lucent and others alleging copying of IP.
By year's end, there was little resolution, although a Dec. 19 ruling by the U.S. International Trade Commission found HTC had violated an Apple data detection patent in the Google Android OS in its phones. The Taiwan-based company agreed to remove it immediately.
Besides protecting ongoing IP, companies also saw the value of old patents mushroom.
Defunct Nortel Networks raised $4.5 billion in a June auction to a syndicate that included Apple, Research in Motion, Sony, EMC and Ericsson, which spurred Eastman Kodak to auction a portfolio valued potentially as high as $3 billion.
InterDigital, a developer based in King of Prussia, Pa., put itself up for sale in July. By late December, though, the market value was $1.8 billion, about the same as before the auction announcement, which sent the shares skyrocketing.
Congress meddled with online issues. Having passed a revised copyright law that irritated many technology companies, Congress late in the year proposed the Stop Online Piracy Act (SOPA) which is supported by large publishers, broadcasters like Viacom, Walt Disney, CBS and NBCUniversal and the American Federation of Television and Radio Artists because it protects copyrights online.
But it's bitterly opposed by the leading technology companies and their leaders, such as Google's Sergey Brin, Yahoo's Jerry Yang and David Filo and Twitter's Biz Stone, who charge SOPA would afford Washington enormous police power over the Internet, nominally a freewheeling place.
Backed by U.S. House Judiciary Chairman Lamar Smith (R-Tex.), the bill was heavily amended and even superseded by a separate Online Protection and Enforcement of Digital Trade Act (OPEN) introduced in early December. A SOPA vote in the committee may come in early 2012.
Some tech giants may be in a 'death spiral.' Research in Motion, whose 75 million global customers used to be the crème-de-la-crème of e-mail users may be shrinking quickly. The year saw a series of missteps - a BlackBerry Playbook tablet that lacked e-mail, a three-day service outage that wasn't adequately acknowledged and repeated delays of a new OS until 2012 - that lopped nearly 80 percent off its share price and attracted two activist investors.
Yahoo, still valued around $19 billion, ousted CEO Carol Bartz and hired Goldman Sachs and Allen & Co. for strategic advice which could include an auction, sale of a minority stake to friendly investors or a breakup. It's the third major crisis in the company's 17-year history.
Daniel Loeb of Third Point Capital took a 5.2 percent stake in the company but didn't appear to recruit more allies in three months of agitation.
Netflix, the consumer video darling, may have fatally damaged itself by a July near-doubling of DVD rental subscriptions, then followed that in September to split its services between streaming media and the traditional DVD service, to be renamed Qwikster. Both efforts fizzled. Netflix shares lost 60 percent of their value in 2011, which could make the company a target for the likes of Amazon, Apple, Zynga or some other online provider.
Deaths of technology pioneers. Among them: Apple's Jobs, 56, on Oct. 5; John McCarthy, 84, the inventor of the Lisp programming language without which neither Watson nor Siri might have been devised, on Oct. 24; Dennis Ritchie, 70, the inventor of the C programming language at Bell Labs, the progenitor of Unix and open-source software, on Oct. 13; Charlie Walton, 89, inventor of radio-frequency identification (RFID) which handles zebra codes and permits drivers to open their car locks remotely, Nov. 6; Robert F. Galvin, 89, the founder of Motorola, on Oct. 11; Norio Ohga, 81 co-founder of Sony where he invented the compact disc, on April 23; Ken Olsen, 84, the minicomputer inventor who founded Digital Equipment, Feb. 6; Julius Blank, 86, one of the co-founders of Fairchild Semiconductor, the progenitor of all of Silicon Valley's chipmakers, on Sept. 17.
© Copyright IBTimes 2023. All rights reserved.
FOLLOW MORE IBT NEWS ON THE BELOW CHANNELS