Teen Found Overdosed Next To 1-Year-Old Child In Virginia Home, Couple Arrested
A couple from Buckhannon, West Virginia, was arrested Sunday (May 24) for child neglect after a 19-year-old woman was found overdosed next to an infant.
According to a criminal complaint, officers with the Buckhannon Police Department, after receiving reports of an overdose, responded to a residence on Cambridge Heights in Buckhannon. They found a 19-year-old woman, identified as Tristonia McCartney, lying unconscious on the couch next to a 1-year-old child. The officers also located 20-year-old Dylan Mitchell in the house.
According to the criminal complaint, the officials asked Mitchell to remove the child away from an unconscious McCartney.
During a search inside the house, officers said they found "several large glass bottles used for smoking marijuana," two pieces of tin foil with burnt residue, as well as liquor bottles scattered around the floor.
Mitchell, during the questioning, confessed to being with McCartney when she smoked what was on the tin foil. According to the complaint, the officers found the items on a coffee table in front of the couch, which was within reach of the infant.
Police did not reveal the relationship between the child and the couple.
McCartney was later transported to St. Joseph's Hospital. According to the officers, she was "unable to answer questions."
An investigation was ongoing and no further details were available at the time of this writing.
McCartney and Mitchell, both hailing from Buckhannon, were being held in Tygart Valley Regional Jail. They were charged with gross child neglect creating a risk of injury. A $50,012 bond was set on them.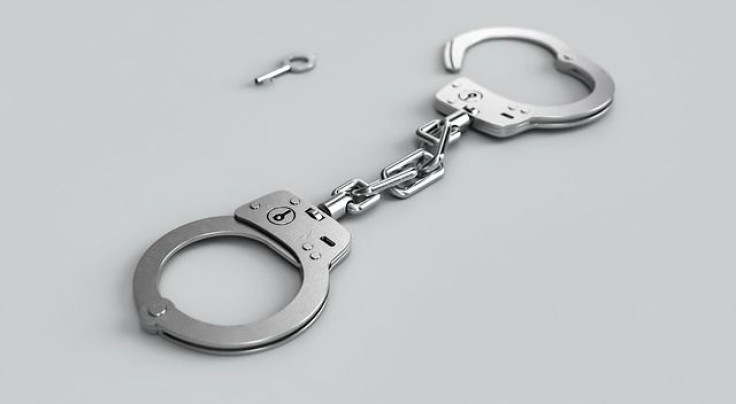 In a similar incident, a Kentucky father was arrested after he locked his two children in their home's basement surrounded by meth and marijuana paraphernalia. Austin Fuqua, 31, was arrested after officers found two children, reported to be aged 2 and 3, were found locked in the basement of the house that was bestrewn with dangerous substances. The children were unsupervised and trapped inside the basement as the doors were locked. The officers reported the children had poor hygiene.
© Copyright IBTimes 2023. All rights reserved.