'Teen Mom 2' Recap: Kail Picks Starbucks Over Javi, Jeremy Stirs The Pot With Leah In Episode 17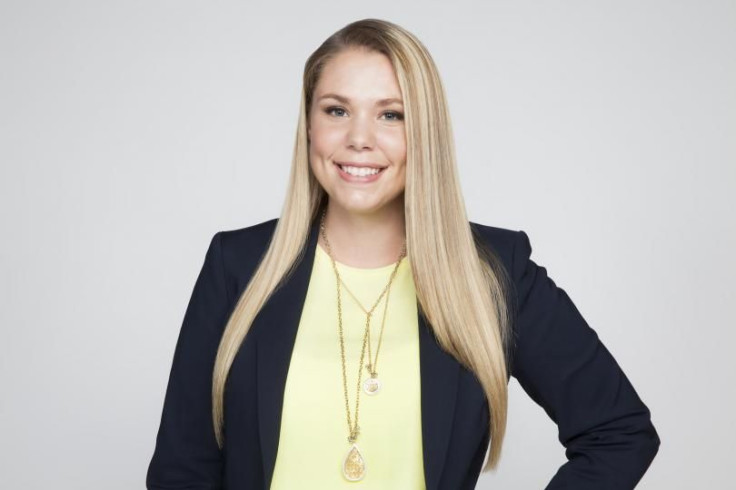 Drama was the focus on Monday's "Teen Mom 2." Kail Lowry faced the music with husband Javi Marroquin's return from deployment and Leah Messer found herself in an argument with her two exes. Chelsea Houska didn't speak to her ex Adam Lind on camera, but she spill the tea on his lack of child support payments. Meanwhile, Jenelle Evans shocked everyone in her life by revealing a pregnancy...well, sort of.
Find out everything that went down in episode 17 of "Teen Mom 2" Season 7, "Privacy Please."
Kail
Kail and Javi are in the car after dropping her son Isaac and their son Lincoln off at camp. When Javi informs Kail that he is not moving out his things right away, she becomes annoyed. He asks her if he can stay over so he doesn't have to live in a hotel while waiting for his new home and she denies his request. When he tries to remain civil by asking about her plans for the day, Kail refuses to discuss it with him.
Back at her house, Kail hands Javi a huge stack of mail and becomes aggravated when he starts to go through it in her kitchen, exclaiming, "This isn't your home anymore!"
Kail goes on to inform Javi he needs to leave because she's going to Starbucks. Before he goes, she demands he hands over his set of keys to the house, claiming she thinks he'll show up in the middle of the night. Kail says they will sit down and talk at some point.
Kail calls a friend and says she just wants to move on from the relationship and be civil. When Kail learns from MTV production that Javi is coming back to the house later that day, she says she doesn't want him in her space. Kail says she feels "smothered" after being alone for six months during his deployment.
Later, Kail's ex and Issac's father Jo is says he wants Javi to be able to spend time with his son. Javi does just that, taking Isaac and Lincoln out for a meal and shopping. When the boys begin discussing their new home at Javi's house, Javi tells Isaac he'll always have a place at his home.
Jenelle
Jenelle and her boyfriend David Eason announce that they're planning to buy a piece to land to build a house on. En route to go check out the spot, Jenelle and David have an interesting conversation about needing to hurry up the process, "especially now." The two go on to discuss their feelings about about unmentioned event. Jenelle also expresses her concern about what everyone else will think, adding she'll have do start wearing "big hoodies" from now on.
Back at the house, David and Jenelle refuse to confirm to producers that they're expecting. Jenelle says they were simply discussing their land purchase in the car, not a baby. Of course, Jenelle is pregnant. Her and David's first baby together is due this month.
Later on, Jenelle is shown looking through her phone and says a police report regarding a car crash she was in with David leaked. In the report it states that Jenelle is 10 weeks pregnant. Jenelle says everyone is "spreading rumors" about her, but doesn't specifically address the pregnancy.
When Jenelle's mother, Barbara, talks to producers about the police report, she says her daughter refused to tell her she was pregnant, citing trust issues. Barbara wonders if Jenelle isn't happy she's pregnant and says her eldest son Jace, whom she cares for, will either be confused or hurt by the news.
"It's her fourth pregnancy. She's 24-years-old," Barbara says. "After awhile you gotta say when is she gonna get it. When is she going to grow up?
Leah
Leah, a proud first-time homeowner, begins her segment by moving out of a rental home. Leah says her new house definitely needs some adjustments, and she'll have to add a ramp in for her special needs daughter Ali to use her wheelchair.
After settling into her new home, Leah tells her friends she wants to take her three daughters on a vacation. She initially picks Hawaii but realizing how long the flight is, decides on Mexico instead. Before getting passports for the girls she decides to tell Jeremy Calvert and Corey Simms about her plans. Leah says she doesn't think Corey will have an issue with the girls going out of the country but Jeremy might.
As expected, Jeremy doesn't like Leah's Mexico plan. He calls Corey to discuss it but Corey says he has yet to learn about the vacation from Leah. When Jeremy and Leah speak, she accuses her ex of trying to "start something." The two go on to argue over Jeremy's recent trip to Ohio with their daughter Adalynn.
After settling things with Corey and apologizing, Leah complains to her sister about Jeremy's actions. She calls her ex "irrational" and says he thinks he intended to create issues between her and Corey.
Chelsea
Chelsea calls her dad Randy to discuss her child support arrangement with her daughter Aubree's father, Adam. Chelsea asks Randy, who she says has her account information, if he's been keeping up with the payments. Randy says he is not and is about $3,500 behind.
When Chelsea gets a text from Adam's ex Taylor, with whom she shares daughter Paisley, she learns he's also behind on her child support payments. Taylor reveals Adam is due in court because of his failure to pay. When Chelsea informs her dad of the update, he says Adam will likely get a warrant out of his arrest if he keeps it up.
Meanwhile, Adam claims to a producer that he is current with his child support payments. He also complains about filming, saying the show is no longer positive and he doesn't have any friends to film with. He goes on to slam Chelsea for supposedly trying to cut him out of Aubree's life and for living in "her only little fantasy world with Cole."
While Adam ends the conversation by agreeing to film with Aubree, the next morning brings no change. Adam refuses to allow production into his home and while they're waiting outside, drives off with no explanation.
© Copyright IBTimes 2023. All rights reserved.