'Are You The One?' Season 5 Matchmaking Process Explained By MTV Host Ryan Devlin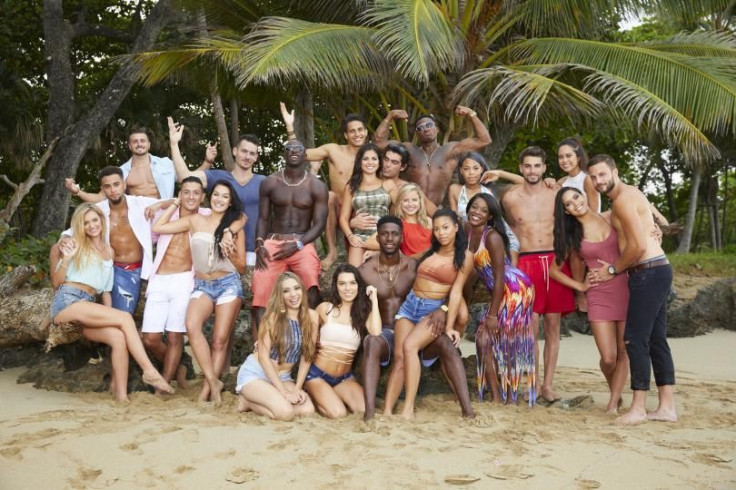 "Are You the One?" prides itself on its experimental matchmaking. The MTV series, premiering its fifth season Wednesday, centers on mysterious matchmakers coupling up single men and women who admittedly suck at relationships. If the contestants can discover who their supposed "perfect match" is, the group will walk away with a shared pot of money.
While the show has gained a large fan base since premiering on the network in 2014, the matchmaking process is never explained in detail on the program. Host Ryan Devlin spoke to International Business Times on Monday about how MTV's matchmakers find their supposed perfect couples each season and what its like watching strangers fall in love on television.
MTV Doesn't Hire Just Anyone
"It's really extensive. Our show lives and dies on its ability to bring together people who are truly looking to make a connection and who are really giving themselves over to the process," Devlin told IBT. "The casting process itself is unlike anything I've ever seen."
Before MTV viewers get to watch this year's 22 singles mingle (up two players from previous seasons) Devlin reveals they went through the ringer to get cast. Each season kicks off with a nationwide search, which grows every year based on the show's increased viewership, followed by a months-long audition process including a thousand-page questionnaire, a personality test, interviews with friends, families and exes and finally, an in-person interview. Producers of the show work then alongside mathematicians and matchmaking professionals to go over the data.
"It's basically a really well-thought-out marriage between data and experience between our professional matchmakers to find these people who are seeking and who have a perfect match."
"We have this algorithm that essentially determines what a perfect match is," Devlin explained."What we've put together here is a really legitimate process to identify what somebody needs. It's up to them if they actually find it and if they actually give themselves over to that because sometimes what you want and what you need are two different things."
Mistakes Can Happen
While "Are You the One?" has played a hand in creating several couples over the years, Devlin admits the matchmakers don't always get it right.
"We've certainly got to the end and had our 10 couples standing together and I've looked over and said, 'You know what? Those guys don't make sense to me,'" Devlin shared. "We certainly can't write the perfect formula for love otherwise we would all be doing a lot better in life then I think many of us are."
"You can never be perfect, but I think we get it right a lot more than we get it wrong and certainly a lot more than other shows out there."
The professionals are not the only ones to blame, however. Serendipity and some some players' sheer lack of commitment to play the game the way it was designed also has its challenges.
"I think what you can do is go into a process with the absolute best tools and best intentions to create perfect matches. What you can't account for is this unknown thing called chemistry," Devlin said. "When you bring together 10 guys and 10 girls and sometimes your perfect matches are going to click immediately and sometimes you're going to have non-matches form a really strong bond. It may not be what they need according to our team of experts but at that time, they may be blinded."
Season 5 Surprises In Store
Like MTV's viewers, Devlin is a fan of the heart of the show, just one reasons why he's agreed to host for a fifth time.
"I think what makes it work for everyone, including myself as a host, is that these guys and girls are there looking for love. They suck at dating, they suck at relationships and this is a once and a lifetime opportunity and for those of them that really commit to it and really throw themselves into it you can leave with the relationship of a lifetime. It's so fun and exciting to see that play out week after week."
Being able to present the multiple fun twists and turns to the players also has its perks. Wednesday's premiere will see the contestants introduced to not one, but at least three game-changers which amp up the stakes.
"This season, there are certain pivotal moments throughout that could send it in the right direction or send it in the wrong direction and you're going to see in Season 5 here there's a few key moments," Devlin teased. "There's more chance at love but it's going to be harder to make all those matches happen at the same time. It brings a lot of pressure, a lot of stress and a lot of drama into the house."
Catch the Season 5 premiere of "Are You The One?" Wednesday at 9 p.m. EST on MTV. Stayed tuned to International Business Times for weekly recaps and more "AYTO?" behind-the-scenes details from Devlin.
© Copyright IBTimes 2023. All rights reserved.
FOLLOW MORE IBT NEWS ON THE BELOW CHANNELS