'Teen Mom OG's' Catelynn Lowell Pregnant With 4th Child After Miscarriage
KEY POINTS
Catelynn Lowell announces she's pregnant with her fourth child two months after suffering a second miscarriage
Lowell and Tyler Baltierra's fourth baby will arrive in 27 weeks
The "Teen Mom OG" stars have always wanted to have four children
"Teen Mom OG" stars Catelynn Lowell and Tyler Baltierra are expecting another little one.
Lowell, 28, and Baltierra, 29, who previously said they have always wanted to have four children, will soon get their wish. The reality star announced that she is pregnant with her fourth child with Baltierra on Instagram, more than two months after she revealed she suffered a second miscarriage back in December.
"This rainbow was worth the storm. Baby Baltierra coming soon #LinkInBio," she wrote in the caption.
Lowell included three photos in her post, including one image showing her two daughters, Novalee, 6, and Vaeda, 2, smiling and holding a card announcing that their youngest sibling will arrive in 27 weeks. The second photo featured Baby Baltierra's ultrasound, while the third picture is of a positive pregnancy test.
In January, the "16 and Pregnant" alum shared their future plans regarding their family, with Lowell revealing that they still want "to have one more child and that will be [their] last child." She also said that if they can't conceive another child, they would consider adoption.
"We have discussed it. Yeah, if we weren't able to have one more, sure, [we'd adopt]. Most definitely. But who knows at this time?" she said at the time. "It's just up to the universe right now. Whatever happens, will happen, I guess, in its own time. I don't know when that will be."
Her latest pregnancy news comes two months after Lowell shared her heartbreaking second miscarriage on Instagram.
The reality star said in December she decided to open up about the experience to let the other couples and parents know that they aren't alone in dealing with the loneliness of losing an unborn child. At the time, she said she was "overwhelmed by sadness and felt my emotions."
"No matter what, I believe that when a woman sees a positive test you automatically start getting excited. All of that came crashing down," she wrote.
Lowell also suffered a miscarriage in 2017. Despite this, she remains optimistic that things will happen when it's meant to be.
"I know that when the time is right it will happen and everything in life has a plan and a destiny. Now we have two beautiful angels watching over us and our children," she said.
Lowell and Baltierra are also parents to daughter Carly, whom they welcomed in 2009 and put up for adoption. They remain in contact with their 11-year-old daughter, who has already met her younger siblings, Novalee and Vaeda.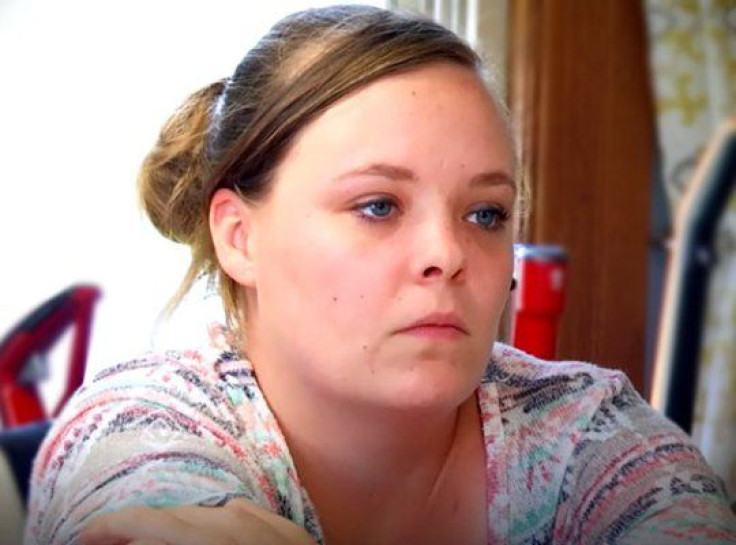 © Copyright IBTimes 2023. All rights reserved.