'Teen Wolf' Season 3 Spoilers: What Is Stiles' Real Name? Series Creator Leaks MTV's Best Kept Secret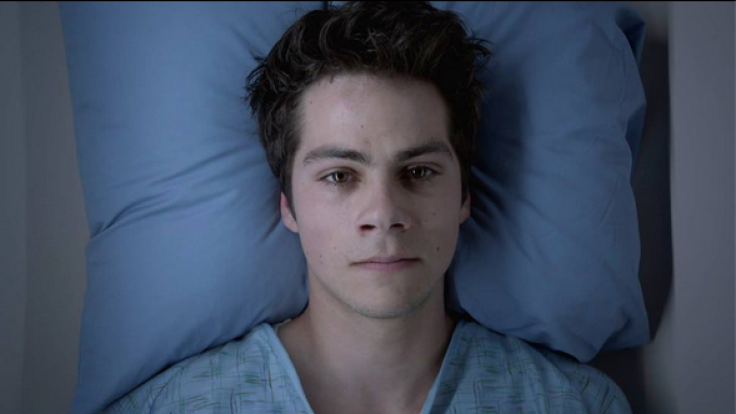 These "Teen Wolf" spoilers will have you howling at the moon tonight! While waiting for the MTV series to return from its short hiatus on Feb. 17, fans have been twiddling their thumbs trying to figure out what the heck is going to happen when episode 19, titled "Letharia Vulpina," makes its anticipated debut.
And from our own obsessive research, here's what we learned: The season 3 episode is named after the highly poisonous plant know as wolf lichen, which historically has been used against wolves and foxes. With that said, we have a funny feeling the green shrubby fungus might be used to blast the evil Nogitsune that attached itself to Stiles.
But but have more Stiles news for you. Have you ever been curious to find out what Dylan O'Brien's character's real name is? If you didn't already know, Stiles isn't Scott's best friend's birth name. In fact, "Teen Wolf" creator Jeff Davis has been extremely careful never to reveal the name of Stiles -- but why? Could his name have some significant meaning within the show's plot? It seems that our theory could be spot-on considering Davis has a knack for tying together the stories surrounding his characters.
But finally after three seasons, the wait is over. Within the remaining few episodes of season three or the upcoming ones in season 4, Stiles' real name will be revealed to fans. Originally, Stiles' birth name was thought to be his maternal grandfather's. But we're pretty sure Davis is going to shock a few of us when he finally unveils MTV's best-kept secret.
We also learned a few other fun facts about season 4, which was officially renewed in October 2013. According to spoilers, season 4 will lose a lot of its action and focus more on extreme psychological factors. To elaborate, the characters will have to deal with the challenge of not always knowing what is real and what is not.
Uh oh, should we be expecting some intense dreams or hallucinations?
Which character do you think will struggle the most in season 4 of the MTV series? Sound off in the comments section below and don't forget to tune into "Teen Wolf" when its season 3 episode 19 returns to the small screen Feb. 17 at 10 p.m. ET.
© Copyright IBTimes 2023. All rights reserved.