'Teen Wolf' Season 5 Spoilers: Premiere Title Revealed; 4 Theories On The 'Creature' In Episode 1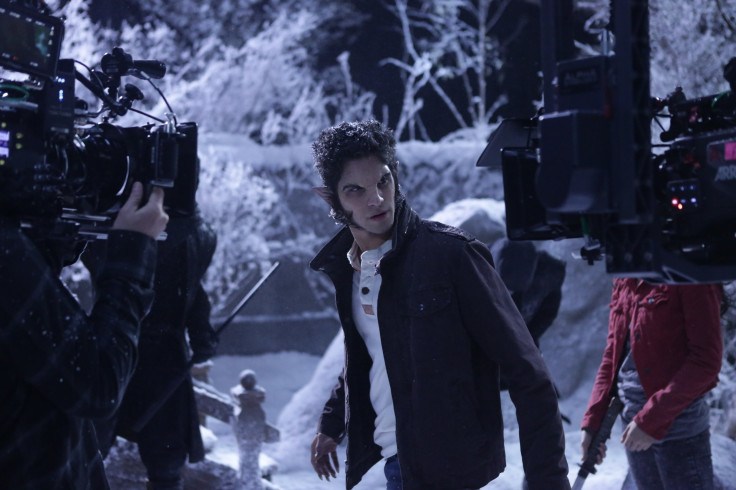 "Teen Wolf" creator Jeff Davis gave fans their first look at Season 5 on Instagram. His post was only the title page of the script, but it revealed that "Creature of the Night" is the name of the "Teen Wolf" Season 5 premiere. Unfortunately, fans won't find out whom the title refers to for a while. MTV still hasn't set a premiere date for the new season, but that can't stop us from speculating. We have a few ideas about who this "creature" might be.
Desert Wolf – Malia's (Shelley Hennig) biological mother remained a mystery throughout "Teen Wolf" Season 4. She only knows her mother's nickname, but she wants to track her mother down. At the end of the season finale, Braeden (Meagan Tandy) told Derek (Tyler Hoechlin) that she had been looking for someone named Desert Wolf on her last mission as a U.S. marshal. She could never find her target. Davis already revealed that her mother would play a big part in Season 5.
Parrish – What is Jordan Parrish (Ryan Kelley)? He survived being burned alive, and he seemed just as confused as everybody else. He clearly has some sort of power, but no one knows what kind of supernatural creature he is. Common fan theories include a phoenix or a dragon. The Season 5 premiere might finally reveal what he is or at least explore his power more.
Peter – Peter (Ian Bohen) is in a bad place. Literally. He's in Eichen House, the creepy mental institution, with several other supernatural bad guys. He was with Dr. Valack (Steven Brand) and was forced to look into his third eye. While it was supposed to be a punishment that would weaken him, Peter is a cunning villain who could probably break out of a mental hospital, regardless of anyone who tries to stop him.
Rocky – Okay, this isn't "Glee," but "Creature of the Night" is a pretty famous "Rocky Horror Picture Show" lyric. Tyler Posey (who plays Scott) has been posting a lot of covers on YouTube lately. Perhaps "Teen Wolf" Season 5 will get in touch with the star's musical side? It's probably not going to happen, but that won't stop us from dreaming.
"Teen Wolf" Season 5 has no premiere date yet, but will likely return in summer 2015. Who do you think the title refers to? Share your theories in the comments section below!
© Copyright IBTimes 2023. All rights reserved.