'Teen Wolf' Star Tyler Posey Brings Classic Rock vs. Gigi Hadid's Pop Rock During 'Lip Sync Battle'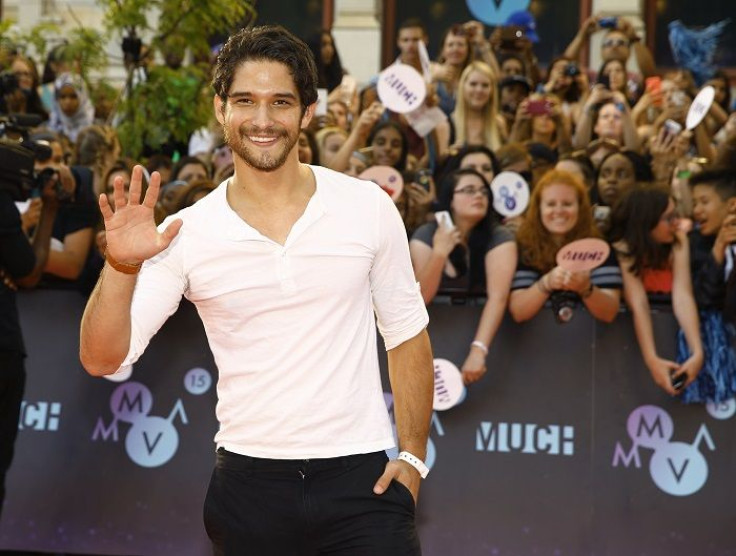 Tyler Posey went classic rock during a recent episode of "Lip Sync Battle" as he danced across the stage in a bid to outperform supermodel Gigi Hadid.
Posey and Hadid were the latest guests in Chrissy Teigen and LL Cool J's show "Lip Sync Battle" that aired on Thursday, Feb. 25. The "Teen Wolf" star decided to perform Harvey Danger's 1997 rock track "Flagpole Sitta" and A-Ha's hit "Take On Me." On the other hand, the supermodel chose The Ting Tings' "That's Not My Name" and Backstreet Boys' "Larger Than Life" track, according to CDA News.
Posey started the lip sync battle with his "Flagpole Sitta" performance. The actor wore a flannel shirt, black shorts and a backward hat, as he rocked the stage. In the background, Hadid can be seen dancing, alongside Teigen's co-host LL Cool J.
For Posey's second performance, he donned a rocker look complete with a black leather jacket that he partnered with black jeans and a simple shirt. Posey also showed his dancing prowess during his "Take On Me" lip sync performance.
Meanwhile, Hadid wore all blue for her first performance with a two-piece combination that showcased her abs. However, she decided to go all black in a sexy black bodysuit while she rocked her second lip sync song "Larger Than Life." The supermodel also brought out a surprise for the fans during the show, when Backstreet Boys band members Nick Carter and A.J. McLean joined her on stage.
Although, Posey tried his best to win over the audience with his performances, Hadid was named the winner of the "Lip Sync Battle" episode.
In other news, Posey was candid during his recent interview with People magazine where he shared how work has helped him recover from the death of his mother, Cindy. The actor's mother died in December 2014 after battling cancer. Posey also revealed that he was in a "dark place" following his mother's death and that focusing on work has saved him.
The actor has kept himself busy filming the MTV series "Teen Wolf" where he stars as Scott McCall. He and his brother Jesse also helped to produce their father's production "Father, Son & Holy Coach." Posey even shared how they felt working on the play together was a project they did for Cindy.
"I wanted to make her happy and proud. I know us doing it together would have made her so happy. She loved when all her boys were together," Posey reportedly said.
© Copyright IBTimes 2022. All rights reserved.
FOLLOW MORE IBT NEWS ON THE BELOW CHANNELS