Is 'Teen Wolf' Star Tyler Posey Dating Bella Thorne? 'Scream' Actress Tweets About Romance Rumors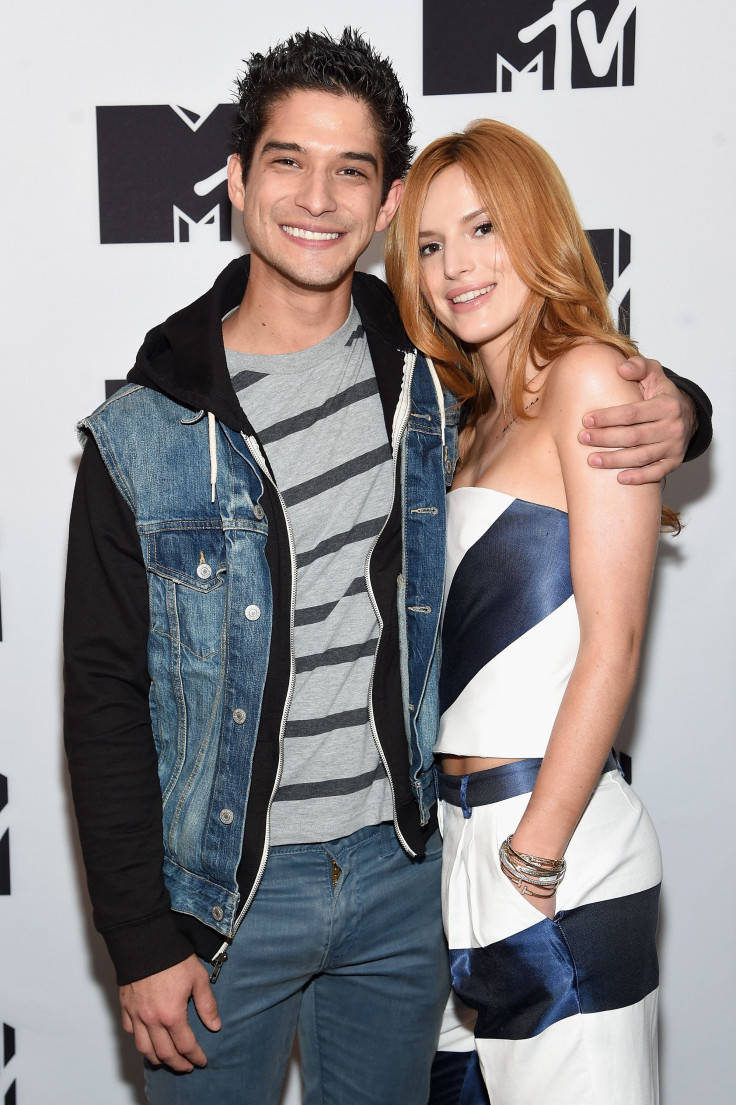 We all know MTV plays music and television shows, but could the network also be playing matchmaker? "Teen Wolf" star Tyler Posey and "Scream" actress Bella Thorne have recently been spotted together, causing some to think romance is in the air. However, Thorne was quick to go on social media and dismiss the rumors.
It seems Posey, 23, and Thorne, 17, recently connected at the MTV Upfronts and decided to hang out. While they were shopping in Los Angeles, paparazzi caught the two together. The frenzy surrounding them caused the "Shake It Up" actress to hold onto Posey's arm, which made the photos look a little romantic. Thorne explained that she was holding onto him out of fear and not because he's her latest crush.
i dnw to address this again BUT sometimes u hold onto some 1 when there's tons of paps around 4 ur own safety. 2. i'm not dating everyone
Posey is still single following his fall breakup with makeup artist Seana Gorlick. The two were engaged and had been dating for 10 years. Thorne, however, has several men rumored to be in her life. She has been linked to everyone from model Pamela Anderson's son Brandon Lee to Ryan Nassif, nephew to "Botched" star Paul Nassif. According to Hollywood Life, she was caught in a love triangle between the two.
"The Duff" star confirmed to E! Online that she is dating, but she certainly isn't seeing as many guys as the internet claims. "I don't really like dating a bunch of people. I kinda don't get it," Thorne said. "I kinda don't understand it. I like to kinda just be with one person if that's OK and just stick to them."
If Posey and Throne can't date in real life, maybe their fictional characters can date in a crossover. Posey's "Teen Wolf" returns to MTV for Season 5 on June 29 at 10 p.m. EDT. The MTV series "Scream" debuts June 30.
© Copyright IBTimes 2023. All rights reserved.