Teenager Beheads Girlfriend's Puppy With Hatchet In Jealous Rage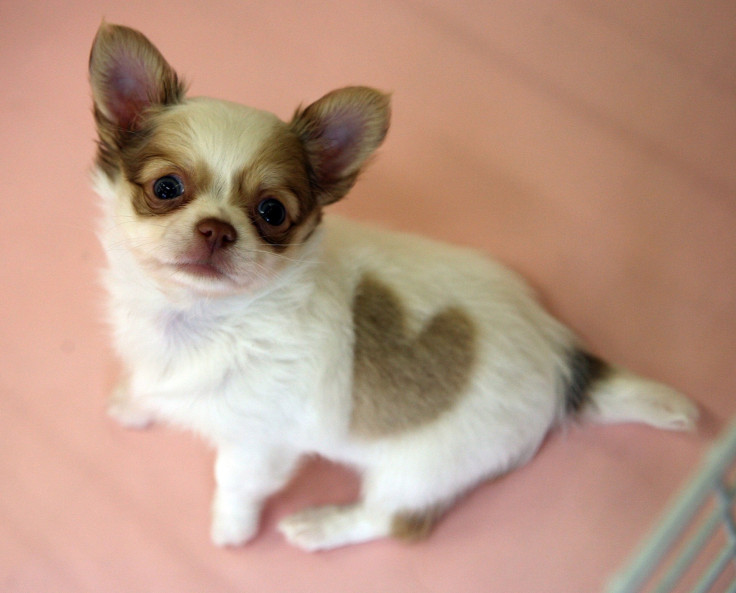 An 18-year-old from North Carolina was arrested Monday for decapitating his girlfriend's pet dog when she tried to break up with him.
Reports said Antonio Hollywood Campbell choked his 17-year-old girlfriend in a jealous rage till she blacked out, because she was talking to other men.
Campbell's girlfriend, who preferred to remain anonymous, went to the Cape Fear Hospital on Friday with severe neck pain, and she also alerted the authorities about the killing of her dog.
Talking about the assault on her, the girl said it took place in Campbell's house in Fayetteville after both of them engaged in a fight. In the middle of the argument, she went running in the bedroom to call her mother. Campbell allegedly took the cellphone away from her and proceeded to choke her.
According to the 17-year-old, this was not the first display of her boyfriend's anger. Apparently Campbell had brutally beheaded her pet puppy three weeks ago, when he had become upset with her, ABC affiliate Eye Witness news reported.
"Well, if you ain't gonna be with me, then I am going to kill the dog," Campbell said, before starting to spin the puppy around in the air, using the leash as a lasso.
Cumberland County Sheriff Ennis Wright said he then tied the leash attached to the dog to the back of his car and drove around, dragging the helpless creature behind him for several feet.
Then he placed the puppy between two cinder blocks, making sure that it could not move, before decapitating it with a hatchet. It is not immediately clear as to how Campbell came to be in possession of a hatchet. His girlfriend said she did not report her dog's death to the police earlier because she feared for her life.
After searching his house, investigators also discovered a sawed-off shotgun, which is considered a weapon of mass destruction, and the puppy's burnt remains, which helped corroborate Campbell's girlfriend's story. This led the police to charge Campbell with domestic violence, felony, strangulation, and animal cruelty, in addition to weapons charge.
Campbell is currently being held on a $137,500 bond. His girlfriend's grandmother Wanda Geddie was not unfamiliar with her boyfriend's rage. She said that she was glad that her granddaughter was alive. "We were in the hospital," she said. "I literally cried because I'm thinking: It could have been you."
This was not the first instance of dogs being violently murdered. The man who Hollywood Police Department detectives believe physically tortured, stabbed and the stuffed a pit bull named Ollie inside a blue suitcase was behind bars Wednesday.
The dog later succumbed to his injuries in a veterinary hospital in Hollywood, Florida, later.
"We will not tolerate any form of animal cruelty or violence in our city," HPD Acting Police Chief Chris O'Brien said in a statement, regarding Ollie's death, NBC News reported. "Each reported case of animal cruelty, be it physical abuse or neglect, is disturbing, and this case is particularly heartbreaking. We were all pulling for Ollie to survive, but unfortunately, he didn't make it. However, due to our investigation, we are now able to provide justice for Ollie."
© Copyright IBTimes 2023. All rights reserved.