Teresa Giudice's Daughter Reportedly Working On Her Own Reality Series; Will You Watch Gia's Show Without The 'Real Housewife'? [POLL]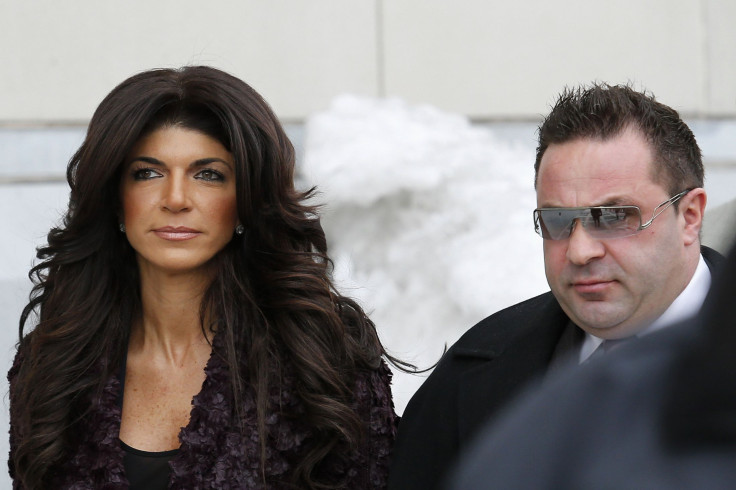 Maybe loving the camera runs in the Giudice family. Gia Giudice, the 13-year-old daughter of "The Real Housewives Of New Jersey" star Teresa Giudice, is filming a pilot for her own reality show, E Online reports.
The show, which has yet to be picked up by a network, would reportedly focus on Gia and her band 3KT. The report comes after a camera crew was spotted following the Giudice family during the group's latest show in Freehold, New Jersey. While the natural assumption would be that the clan was filming for Bravo's "The Real Housewives Of New Jersey" Season 7, it seems that the cameras may have been there for Gia, not her mother, Teresa, 42.
While Teresa may not return to "RHONJ" for another season, she still reportedly supports her daughter's decision to film a reality show. "Teresa's thrilled but is keeping her distance," a source told E Online. "She's really not interested in being in the spotlight right now. She wants the focus to be on Gia."
Perhaps Teresa's coming prison term has something to do with it. According to Us Weekly, Teresa has been grateful that the band takes Gia's mind off of her parents' legal troubles. In October, Teresa was recently sentenced to 15 months in prison for fraud. Her husband, Joe Giuduce, has to serve 41 months for similar charges.
While Gia's life isn't nearly as controversial as her parents, her band has still managed to anger some critics. In October, 3KT released a cover of Britney Spears' song "Circus." The music video featured the three young girls in crop tops and miniskirts, and their dance moves weren't as wholesome as some viewers would have liked. Many thought that the video was too "mature" for group. Check out the video below:
Their second music video was much less risqué. The holiday song, called "Season of Joy," featured the girls in sweaters and scarves and showed them dancing while decorating a Christmas tree. The video has received nearly half a million views since it premiered two weeks ago.
Bravo viewers have been watching Gia grow up on "The Real Housewives Of New Jersey" since 2009 and she seems to have gained some popularity from it. She has more than 128,000 Twitter followers, but she'll need more viewers if she wants her TV show to be a success. Unfortunately for the teen, she might not be able to rely on her mother's fans. While a source told E Online that the show would focus on the three girls in 3KT and occasionally feature their families, Gia's fan-favorite mother won't be available to film for much longer. Teresa has to report to a prison camp in Danbury, Connecticut, on Jan. 5.
Would you tune in for a reality show that focuses on Teresa Giudice's teenage daughter even if Teresa isn't the main focus? Take the poll:
© Copyright IBTimes 2023. All rights reserved.