Tesla On Autopilot Crashes Into North Carolina Police Car While Driver Was Watching Movie
KEY POINTS
The vehicle's driver Devainder Goli is a 66-year-old emergency room doctor from Raleigh
The incident happened at Highway 64 when Goli was on his way home from work
His car and the deputy's cruiser suffered significant damages from the crash
A North Carolina doctor's Tesla rear-ended a police vehicle while he was on his way home from work Wednesday morning and was watching a movie on his cell phone.
According to the North Carolina Highway Patrol, the Model S sedan allegedly struck a Nash County Sheriff's Office deputy's vehicle from behind. The police vehicle had stopped at Highway 64, about 13 miles outside of Nashville, to assist a Highway Patrol trooper responding to an accident.
Police said Devainder Goli, a 66-year-old emergency room doctor from Raleigh, was watching a movie while his Tesla Model S was on autopilot mode. After the Tesla slammed into the Nash County Sheriff's deputy's vehicle, the impact sent the vehicle into the trooper's vehicle, knocking both the cops to the ground. Neither of them suffered serious injuries, CBS Raleigh reported.
Goli didn't sustain any injuries but his car and the sheriff's cruiser incurred significant damages from the crash. Goli has been charged with violations of the state's "Move Over" law requiring drivers to give space to emergency vehicles, and rules concerning the location of a television in a vehicle, ABC 11 reported.
Tesla's auto-pilot is an advanced driver-assistance system equipped with features such as traffic-aware cruise control and automatic lane changes but it requires constant supervision from the driver. Tesla had claimed the features are meant to prevent accidents caused by driver negligence and fatigue from long-term driving. According to Electrek, Goli's Tesla Model S was using the first version of Tesla's Autopilot, which hasn't been updated in a while.
"It was a simple lane closure and then suddenly death was at our footsteps," Nash County Sheriff Keith Stone told CBS 17. "It shows automation is never going to take the place of the motoring public paying attention, not texting, not being on the phone, but focusing on what you were doing, that is, driving."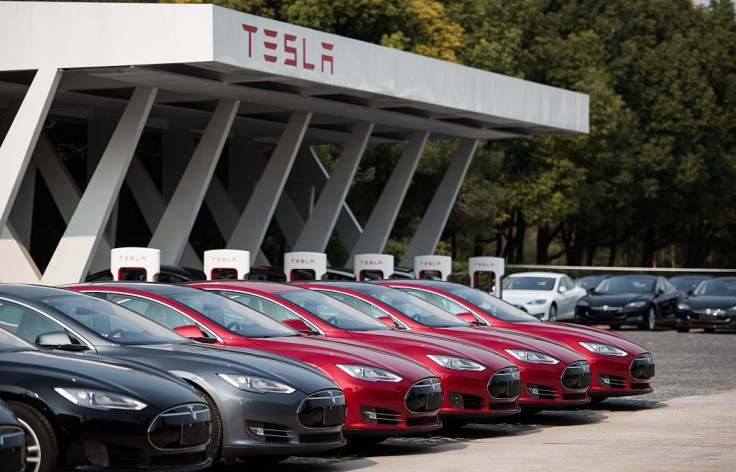 © Copyright IBTimes 2023. All rights reserved.