Tesla Expected To Widen Loss But Investors Focused On Unit Sales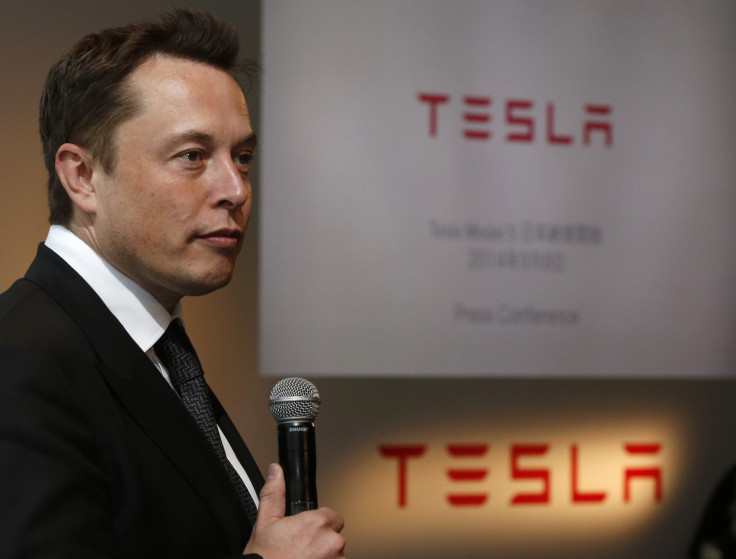 Analysts expect Tesla Motors Inc to report a bigger loss compared to last year when it releases third-quarter earnings later Tuesday. But many analysts say what's important is how many more cars it is selling, because that's what it needs to get to profitability.
On Monday, Elon Musk's Silicon Valley electric carmaker said it sold 11,580 cars in the third quarter. That brings its 2015 total so far to 33,157, making its full-year target of selling 50,000 to 55,000 cars a "tall order" even with the sport utility Model X it started shipping on Sept. 29, according to the Wall Street Journal. The target was already adjusted from 55,000 and if it's cut again, it may be because the Model X's design -- including gull-wing doors -- will make it difficult to ramp up production, according to Fortune magazine.
Tesla is expected to grow adjusted revenue by 35 percent in the July-September quarter -- to $1.26 billion, from $932.4 million in the same period last year. Analysts expect Tesla to post a fully reported loss of $95.5 million, greater than the $74.7 million in the year-ago period. Adjusting for certain charges and revenue streams that are not recognized by generally accepted accounting principles (GAAP), Tesla is forecast to lose $55.5 million compared with a $3.17 million gain in the same period last year.
Manufacturing shortcomings would have an even bigger impact when Tesla starts selling its mass-market Model 3 by 2017, the Journal pointed out.
One more thing that could weigh on sales is Consumer Reports' withdrawal of its recommendation of the Model S last month. That could offset any gain from endorsements it gets from celebrities like CBS "Late Show" host Steven Colbert and buzz from an overnight software update that gave the car self-driving capabilities.
One sign the company is trying its best to boost revenue is its move to scrap the flat $100 fee it charges for a technician to pick up a car for repairs and replace it with a loaner till the owner's car is fixed. However, the $100 fee could now be the basic price tag, with some customers saying they paid over $600 for the service, according to Automotive News.
© Copyright IBTimes 2023. All rights reserved.