Tesla Model S Price Slashed, Elon Musk Confirms 7-Seater To Start Production
KEY POINTS
Musk slashed the price of Tesla's Model S for the third time since its release
Its new $69,420 price tag will directly compete with Lucid Motor's Air model
The move comes after Tesla saw a low number of global deliveries for Model S and Model X SUV in the third quarter
Tesla CEO Elon Musk has slashed the price tag on its flagship sedan, the Model S EV, for the second time in less than 24 hours.
Musk took to his Twitter account Wednesday afternoon to announce another price cut on the Model S, the third overall reduction since its launch. The sedan will now sell for $69,420 after it was initially released with a price tag of $80,000.
"The gauntlet has been thrown down! The prophecy will be fulfilled," Musk tweeted. "Model S price changes to $69,420 tonight!"
The move comes after Lucid Motors announced the price and specs of its luxury electric sedan, Lucid Air, which is expected to compete with the Tesla Model S.
According to Lucid Motors, the Lucid Air features 480 horsepower and a world-class battery technology that allows drivers to "complete full races on a single charge." The starting price is set to $77,400 but may be reduced to $69,900 for customers eligible for a $7,500 federal tax credit.
Tesla saw a low number of sales for the Model S and Model X SUV in the third quarter. According to Fox Business, the company reported 15,200 combined global deliveries for both models, which is down nearly half of the 27,660 international deliveries recorded in 2018.
Musk also revealed the commencement of the seven-seat Model Y compact crossover production in reply to another Twitter user. The Tesla CEO said the first round will roll out in early December.
The half-Model 3, half-Model Y creation has also seen a price cut in recent months. While the three-row Model Y may cost a bit more than the two-rowed Long Range and Performance variants, its price is expected to be well under the Model X's base price.
Lucid Motors was founded by a Tesla director when the company was still called Atieva. Peter Rawlinson was appointed as CEO in April 2019, nearly six years after joining the company as the Chief Technology Officer.
Rawlinson was formerly the Vice President of Vehicle Engineering and Chief Engineer of Tesla's Model S. He also worked as the Chief Engineer at Lotus Cars and Principal Engineer at Jaguar Cars.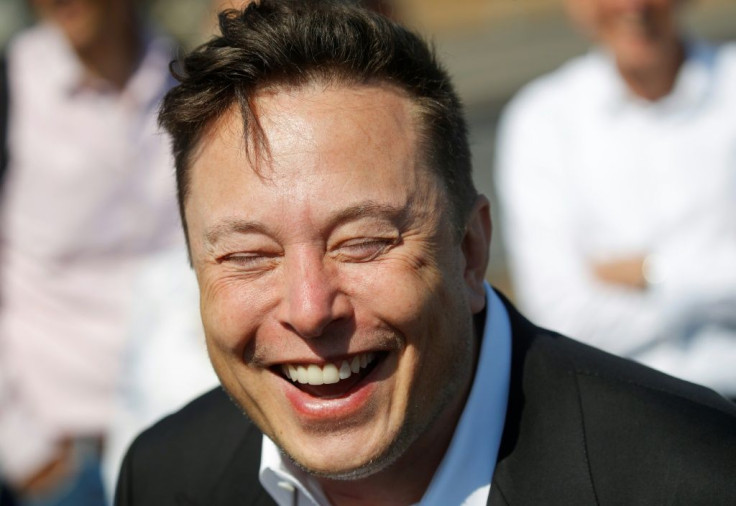 © Copyright IBTimes 2023. All rights reserved.
FOLLOW MORE IBT NEWS ON THE BELOW CHANNELS