Tether Launches Chinese Yuan-Pegged Stablecoin CNH₮ On Tron Network
Tether, the blockchain-enabled platform developed to facilitate the utilization of fiat currencies digitally and the largest issuer of stablecoins by market capitalization, has announced the launch of CNH₮, an offshore Chinese Yuan-backed stablecoin.
The announcement was made by Tether on various social media platforms and through a new blog post Tuesday. The latest stablecoin fuses two of the largest economies in the world to make it easier for users to conduct transactions using the Chinese Yuan (CNH) in a digital and secure form.
"Created in 2019, CNH₮ is pegged to offshore Chinese yuan (CNH). Initially available only on the Ethereum blockchain as an ERC-20 token, its launch on TRON will make it the second blockchain on which CNH₮ can be obtained, traded, and held. CNH₮ is one of four stablecoins that Tether supports including stablecoins pegged to the U.S. Dollar (USD₮), Euro (EUR₮), and Peso (MXN₮)," Tether said in the blog post.
Bitfinex, a crypto exchange platform based in the British Virgin Islands, is the first platform to offer the latest stablecoin, which will allow its users to deposit and withdraw CNH₮ via the Tron blockchain transport layer.
"We are delighted to be the first exchange to add TRON to the blockchains available for customers of our Tether tokens pegged to the Offshore Chinese Yuan," Bitfinex CTO Paolo Ardoino said, adding, "We feel confident that there will be a ready uptake on the TRON transport layer for the most liquid stablecoin pegged to the Offshore Chinese Yuan."
"At a time when the crypto market is experiencing immense turmoil, we believe that the best way forward is to keep building. Things are business as usual at Tether and we hope our continued growth and expansion will inspire others to keep going as well," Ardoino remarked.
Designed to be the digital representation of the Chinese Yuan, the new stablecoin CNH₮ is backed 1:1 by the currency held in reserve. This particular reserve is managed by Capital Union, a financial institution based in the Bahamas. Capital Union is also in charge of the auditing and custody of the reserve.
"The launch of Tether CNH₮ on TRON represents the company's dedication to pioneering stablecoin technology and bringing the largest and most liquid stablecoins to global markets everywhere," Tether noted.
Recent data from intelligence firm Glassnode revealed that despite the current condition of the cryptocurrency market, stablecoin usage remains high. In fact, this particular crypto asset is among the few that have found product market fit despite the industry's overall condition following the collapse of the Terra ecosystem and, just recently, FTX.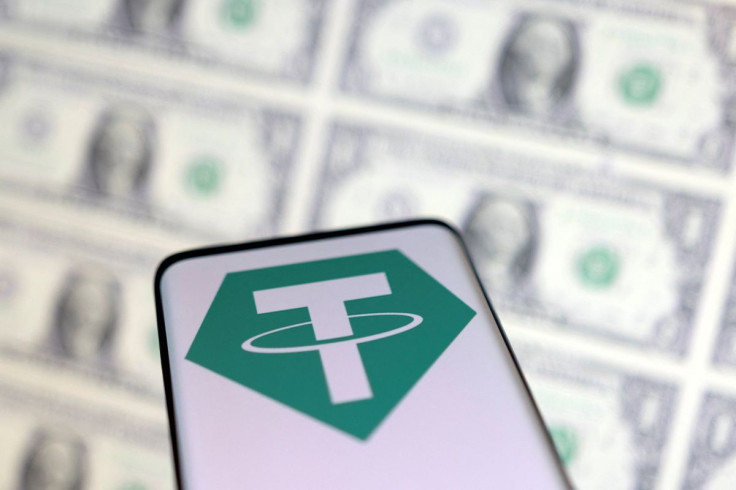 © Copyright IBTimes 2023. All rights reserved.
FOLLOW MORE IBT NEWS ON THE BELOW CHANNELS