Texas Father Murders Man Who Abused His Daughter, Arrested
A man from Hemphill, Texas, was charged with first-degree murder after he shot his daughter's boyfriend to death. The dead person was accused of abusing the man's daughter.
Lon L. Hall, 63, of Hemphill was arrested Saturday (May 23) for the murder of 30-year-old Roshaun McQueen. Hall claimed that the crime was committed as an act of self-defense.
Deputies with the Sabine County Sheriff's Office and other emergency crews, after receiving reports of gunshots, responded to a home in the Midlake Community on Saturday morning.
According to the probable cause affidavit, when the deputies responded to the home, Hall and two women were in the driveway. They told the deputies that the victim was in the bedroom and there was also a woman who was trying to help him.
The officers found McQueen dead inside the trailer house. He suffered a gunshot wound to his chest. Sabine County justice of the peace pronounced him dead and requested that an autopsy be performed.
After the preliminary investigation, police identified Hall as the suspect in the shooting. According to sources, Hall told one of the deputies that he "shot him."
An altercation between McQueen and his girlfriend, which began over a missing marijuana blunt, eventually escalated and got physical. The witness testimony states that McQueen had choked his girlfriend, to the point where she almost passed out. The girl then called her sister and told her about the assault. She told her sister that she was scared.
The sister then alerted Hall about the incident. The two, along with Hall's wife, immediately went to the home. According to the affidavit, McQueen answered the door in an "aggravated manner." He had a gun in his hand.
Hall said he was scared and shot McQueen to safeguard himself. He then stayed at the crime scene and waited for the police to arrive.
Hall was booked into the Sabine County Jail in Hemphill. A $25,000 bond was set on him. However, he was released Sunday on personal recognizance.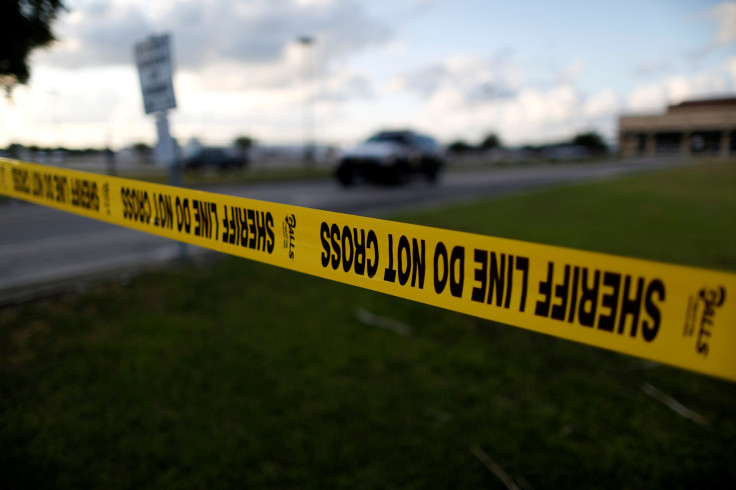 © Copyright IBTimes 2023. All rights reserved.
FOLLOW MORE IBT NEWS ON THE BELOW CHANNELS