Texas Man Choked Mother Of 4-Year-Old Son For Changing TV Channel
A Florida man was arrested after he allegedly choked the mother of his 4-year-old child when she changed the channel on the television for her son to watch. Authorities said Tuesday that the incident took place on April 24.
According to an affidavit, the victim recently moved out of the home but went to visit her son at their home in 7100 block of Stone Fence. She "went to change the channel on the television for her son" when the father of the child pushed her onto the bed and choked her. Police identified the accused as 24-year-old Michael Flores.
According to police, Flores choked the woman using both hands for several seconds until she could no longer breathe. He also accused her of cheating on him. Their 4-year-old son tried to intervene and hit Flores to save his mother. Flores allegedly "snapped" at what he was doing and let the woman go. The woman immediately called the police to file a report.
When officers arrived Flores had already left from the home and police were unable to locate him at that time. He was charged with Assault Family Choking/Strangulation, which is a felony.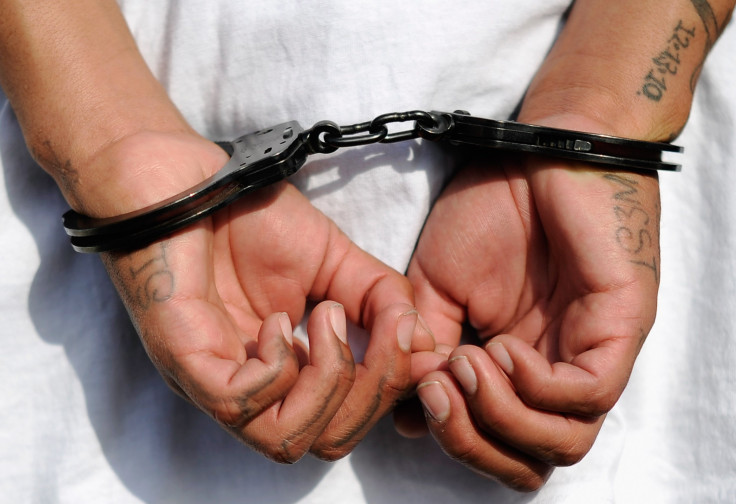 While in the latest case, the woman's life was saved, an incident in Virginia that took place last week claimed the life of a woman. A man choked and killed his live-in girlfriend and waited for a week for the body to decompose before getting rid of it. Robert Ardell Carroll, 42, was accused of killing Marcia Dumas, 45, and then hiding the body.
Carroll reportedly took help from a second person to bury his girlfriend's decomposed body behind a library. During questioning, the accused told detectives that between April 13 and April 15, he and Dumas got into an argument that turned physical resulting in the death of Dumas.
In another case that took place amid the ongoing COVID-19 lockdown, a New York woman was left paralyzed after she was choked by his long-time boyfriend. The accused, identified as 57-year-old Armando Cruz, was jailed. The incident is suspected to be an act committed out of jealousy.
© Copyright IBTimes 2023. All rights reserved.