Texas Open Carry Law Update: Businesses And Police Prepare For Unconcealed Handgun Legislation To Take Effect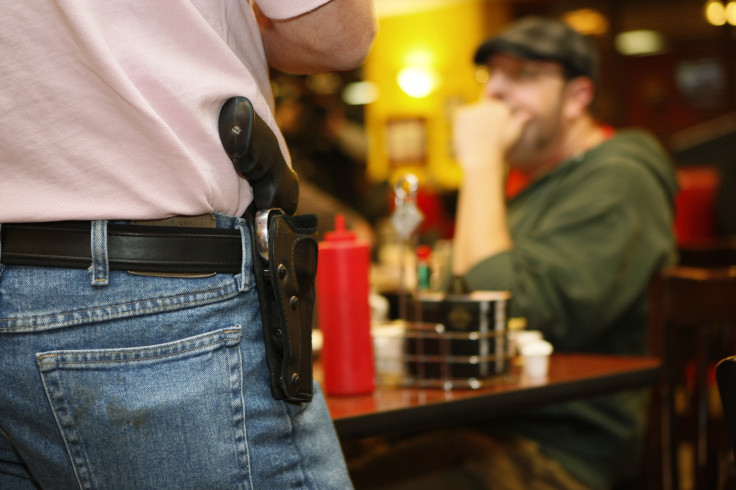 Texans are preparing for a new open carry law to take effect New Year's Day that allows licensed handgun owners to keep their holstered weapons unconcealed in most places. The law has prompted police to anticipate a spike in 911 calls, mystatesman.com reported.
Police dispatchers have begun to rethink the way 911 calls involving guns are handled. In Austin, dispatchers will attempt to discern whether callers are requesting officers due to a gun being used in a dangerous or threatening manner, or if a gun holder is simply carrying a weapon without threatening anyone. Police in Round Rock even created a video about the new law to instruct the public on how to determine whether someone with a gun poses a threat.
"Part of our responsibility is balancing one citizen's right to be concerned versus another citizen's right to exercise their right to carry under the law," said Georgetown Assistant Police Chief Cory Tchida.
Firearm-Related Deaths in Texas | FindTheData
The law was signed by Republican Gov. Greg Abbott earlier this year, making Texas the most populous state in the country with an open carry law, the Wall Street Journal reported. Handguns will remain prohibited from certain public places, such as churches, hospitals, correctional facilities and places where alcohol is served or sold. Private businesses, which have the right under the law to ban openly carried handguns, have been grappling with whether or not to allow them.
Some large businesses such as Whole Foods, the grocery chain H-E-B and Texas-based fast food company Whataburger have banned open weapons — although the latter two still permit concealed handguns, CNN Money reported.
"We've had many customers and employees tell us they're uncomfortable being around someone with a visible firearm who is not a member of law enforcement," Whataburger CEO Preston Atkinson wrote in a statement on the company's website.
© Copyright IBTimes 2023. All rights reserved.