Thanksgiving, Christmas Cheap Flights 2014: How To Get Last-Minute Deals For The Holidays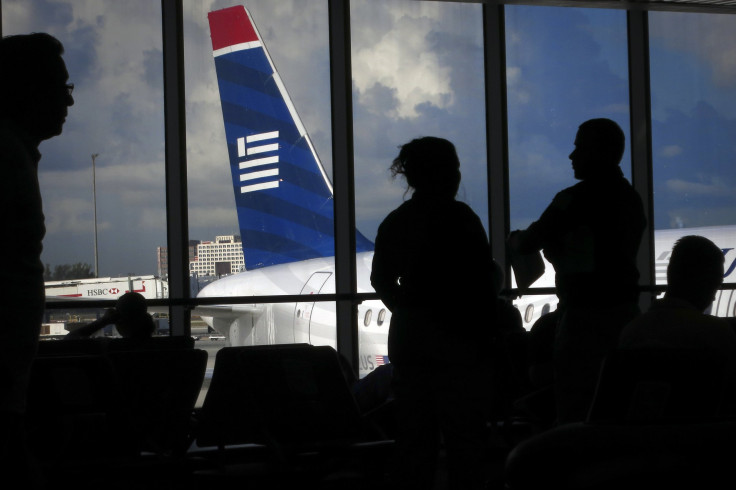 Holidays are among the busiest -- and most stressful -- times to travel. With Thanksgiving right around the corner and Christmas a little more than a month away, many Americans will be scrambling to book last-minute flights when airfares can be the most unpredictable and the least friendly to their bank accounts. "What you're looking for are the best of the bad deals," Rick Seaney, the CEO of the privately held FareCompare L.P. and an airline-industry insider, wrote for USA Today.
However, getting cheap flight deals this close to the holidays is doable -- with a few sacrifices. "There are always going to be bargains, but it's going to be in the bargain bin," David Solomito, a representative of the travel website Kayak, told CBS New York. "For example, you're going to have to travel on a 5 a.m. flight instead of maybe a more convenient 9 a.m. flight."
If you failed to shop early this year for holiday flights, you're not alone. Here are some tips for scoring last-minute airfares for Thanksgiving and Christmas.
Sign up for airline newsletters. Sometimes, the best deals are available on the airlines' own websites, according to airfarewatchdog. Getting alerts and emails from airlines can put you ahead of other travelers. You can also follow airfarewatchdog on Twitter for last-minute sales.
Get price alerts. Skyscanner Price Alerts constitute a handy tool that will notify you as soon as airfare prices go up or down. When your travel plans are down to the wire, you might only have a small window of opportunity to book your flight when the price is right, and every second counts.
Check out last-minute flight deals on third-party websites. There are several sites dedicated to finding flight deals late in the game.
Holiday Pirates: At the time of this article's publication, the website's flights homepage offered for one day only nonstop flights from Phoenix, Ariz., starting at $39 one-way, including taxes, for travel between Dec. 2, 2014, and Feb. 12, 2015. The offer was being made by Frontier Airlines.
Lastminute.com: Another great way to find flight sales for popular flight destinations, including to Europe.
Travelzoo: Alaska Airlines is having a nationwide sale through next year, with flights starting at $59. You'll find that and other deals on Travelzoo's website.
Google Flights: The service lets you compute how much money you'll save by leaving a day earlier or by flying into a different airport.
Fly out of a hub airport. Live in a smaller city? Flying out of the nearest hub airport could knock dollars off airfares, FareCompare's Seaney said.
Follow airlines on social media. Some airlines sell trips for huge discounts that were canceled at the last minute, Skyscanner noted. One of the best ways to catch these is to follow your preferred airline on Twitter and Facebook.
© Copyright IBTimes 2023. All rights reserved.