Netflix Thanksgiving Movies 2014: 10 Films Available To Stream During Your Turkey Day Celebration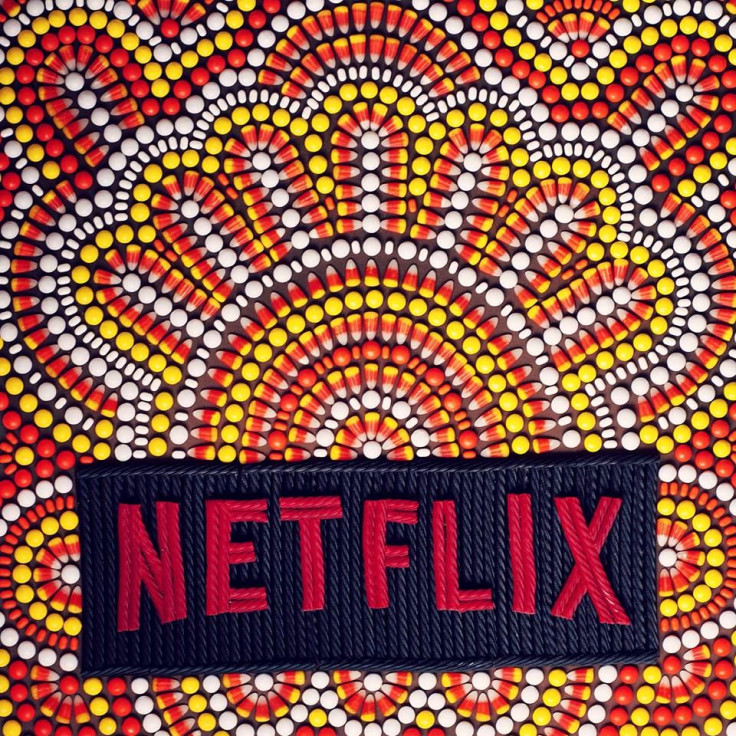 We get it; it's really hard to get yourself into the spirit of Thanksgiving. Best-case scenario, you have to cook a gigantic and expensive meal for a bunch of family. Worst-case scenario, you have to brave the cavalcade of people traveling to their respective homes for the holidays – treating it like a dry run before they do it all over again in a month.
With that in mind, we thought it might be helpful to compile a list of movies available to stream on Netflix that might help get you in the mood for Turkey Day, or at least give your relatives something to do for a couple hours while you cook.
These are the top 10 movies to stream this Thanksgiving:
"Dutch" (PG-13)
In this 1991 flick, Dutch is an everyday guy who just wants to make his girlfriend happy. To do that, he volunteers to bring her 13-year-old son home from boarding school for Thanksgiving. Unbeknownst to him, the kid is a snotty little terror who will make every mile of the journey a new kind of headache for him.
Starring: Ed O'Neill, Ethan Embry, JoBeth Williams, Christopher McDonald, Ari Meyers, Elizabeth Daily
Genre: Comedy
"American Son" (R)
Mike is a 19-year-old Marine about to deploy to Iraq in this 2008 film. Before he does, he's got to confront adulthood by going home for Thanksgiving with his highly dysfunctional family. He'll fall in love, be driven mad by his inner demons and reconcile with his erratic family members.
Starring: Nick Cannon, Melonie Diaz, Matt O'Leary, Tom Sizemore, April Grace, Jay Hernandez
Genre: Drama, Independent Movies, Military Drama, Independent Drama
"The Ice Storm" (R)
Set in New Canaan, Connecticut, during the Thanksgiving of 1973, this 1997 ensemble piece tells the story of a well-off family trying to reconcile their lives with the political and social issues of the early 1970s. To cope, they experiment with drinking, drugs and casual sex. The group ends up trapped together during a freak winter storm.
Starring: Kevin Kline, Joan Allen, Sigourney Weaver, Tobey Maguire, Henry Czerny, Christina Ricci
Genre: Drama, Independent movie
"Free Birds" (PG)
A Thanksgiving movie from the turkey's perspective may seem odd, but this 2013 family flick hits all the right notes. Reggie is a turkey who always tried to warn others about the dangers of Thanksgiving. He winds up becoming the annual "Pardoned Turkey" by the president of the United States. In doing so, he finds access to a time machine and goes back to the first Thanksgiving to try and take turkey off the menu for good.
Starring: Owen Wilson, Woody Harrelson, Amy Poehler, George Takei, Colm Meaney, Keith David
Genre: Children's Movie, Comedy, Family
"The House Of Yes" (R)
When Marty comes home for Thanksgiving to his family's estate in Virginia with a surprise fiancée, his twin sister, Jackie-O, has trouble dealing with the change. Having recently been released form a mental institution, Jackie-O is clearly having unstable and the engagement is just the thing to set her off. Things eventually take a dark turn for the all-American woman and her family in this 1997 movie.
Starring: Parker Posey, Josh Hamilton, Tori Spelling, Freddie Prinze Jr., Genevieve Bujold, Rachael Leigh Cook
Genre: Comedy, Drama, Independent Movie
"Addams Family Values" (PG-13)
When everyone's favorite macabre family gets an addition in this 1993 film, siblings Wednesday and Pugsley Addams' attempts to get rid of the baby land them at a sleepaway camp where they're forced to participate in an all-too-happy play about the first Thanksgiving. Add in a love story and a con artist and you have an hilarious movie for the whole family.
Starring: Anjelica Huston, Raul Julia, Christopher Lloyd, Joan Cusack, Christina Ricci, Carol Kane
Genre: Comedy
"Tadpole" (PG-13)
Oscar is a very gifted 15-year-old in this 2000 flick. He has success in school and with the ladies. However, he finds girls his own age too slow and uninteresting. He hopes to win over a more mature woman when he goes home from school for Thanksgiving break. Unfortunately, the woman in question is his stepmother.
Starring: Sigourney Weaver, John Ritter, Babe Neuwirth, Robert Iler, Adam LeFevre, Peter Appel
Genre: Romantic Comedy
"Planes Trains and Automobiles" (R)
Neal Page (Steve Martin) is in a big hurry to get home to Chicago for Thanksgiving. However, he's on business in NYC. In a mad rush to get back, he joins forces with the disastrous force that is Del Griffith (John Candy) to try and get home to his family on time. Unfortunately, almost nothing goes as planned in this 1987 movie.
Starring: Steve Martin, John Candy, Laila Robins, Michael McKean, Kevin Bacon, Dylan Baker
Genre: Slapstick Comedy
"The Nut Job" (PG)
When a grumpy squirrel gets kicked out of his park due to his attitude, he decides that he's not going to be beat in this 2014 movie. He plans an hilarious caper to try and rob Maury's Nut Shop so that he can stock up on food for the long winter. Although there's no direct tie to the holiday, its the perfect movie to watch this time of year with the kids.
Starring: Will Arnett, Brendan Fraser, Gabriel Iglesias, Jeff Dunham, Liam Neeson, Katherine Heigl
Genre: Family Adventure, Comedy
"Rocky" (PG)
Admittedly this 1976 classic doesn't have a lot to do with Thanksgiving, but who can deny that famous turkey dinner scene that brings Rocky and Adrienne together? You can't go wrong with this crowd-pleasing story about a down-and-out boxer who gets a title shot against the biggest baddest champion around.
Starring: Sylvester Stallone, Talia Shire, Burt Young, Carl Weathers, Burgess Meredith, Thayer David
Genre: Sports Movie, Drama
Don't have time for a full movie? Check out IBTimes' list of Thanksgiving TV episodes to stream on Netflix.
© Copyright IBTimes 2023. All rights reserved.