Is That Melania? 27-Year-Old Trump Aide Mistaken For The Former First Lady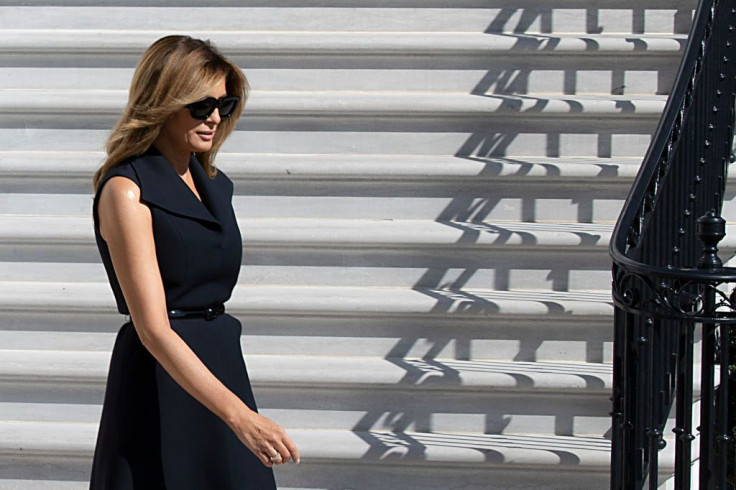 KEY POINTS
A Fox News reporter misidentified Donald Trump's female aide as Melania Trump
Margo Martin began working in the Trump White House in 2020 amid the election season
Martin was identified in the key audio evidence on Trump's classified docs case
A 27-year-old staff of former President Donald Trump was misidentified as his wife during the arraignment at a Miami federal court on Tuesday.
Trump's deputy communications director, Margo Martin, wore sunglasses while accompanying the former president when Fox News mistook her for former First Lady Melania Trump.
"We have some video that we want to play out here, Melania Trump entering the courthouse just a short time ago," Fox News reporter John Roberts said while on the scene, according to The Independent.
Roberts was alerted by his producer and quickly issued a correction, saying, "We thought that was Melania Trump that was arriving – apparently it was not Melania so apologies for that."
Martin began working in the Trump White House throughout the 2020 presidential election and later through the tumultuous months during which the former president attempted to overturn the election results, culminating in a violent attack on the Capitol last Jan. 6, 2021.
CBS News reported that Martin's voice was heard in the controversial piece of audio evidence in which Trump described a classified document regarding Iran when he was talking about Chairman of the Joint Chiefs Mark Milley.
In March, Martin was allegedly spotted at a building in Washington, D.C., where Special Jury Jack Smith convened a grand jury, according to The New York Post.
Meanwhile, Melania failed to attend her husband's arrest and arraignment in Miami, the second time she skipped attending Trump's arraignment.
But the 53-year-old former first lady was seen leaving the Trump Tower in Manhattan, New York, along with her son, Barron, on Wednesday afternoon.
Melania was spotted wearing a white $3,200 Gucci flared shirt dress and a white Hermes handbag.
Trump's wife smiled and waved to a crowd that had gathered outside their Manhattan residence before heading to Bedminster, New Jersey, to join the former president in celebrating his 77th birthday.
Melania has yet to comment on her husband's second criminal indictment publicly. But a source close to the Trump couple told People Magazine that she was "upset and unhappy about last week's federal indictment."
"Like her husband, she wishes these legal issues would go away," the unnamed source said.
However, Melania reportedly preferred "to stay away from making many comments," as some of the evidence found in the Mar-a-Lago classified documents probe "is quite damaging," according to the insider.
"The recent indictment does not involve her, and while she may feel the evidence is damaging and that he has a rough road ahead, she has lived with other public humiliation for many years, including the sex scandals," the publication's source said.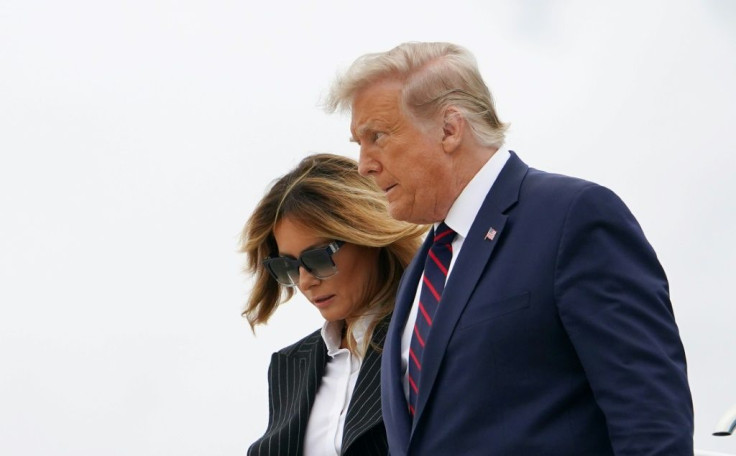 © Copyright IBTimes 2023. All rights reserved.