Here's What Melania Was Doing While Trump Prepared For His Miami Court Appearance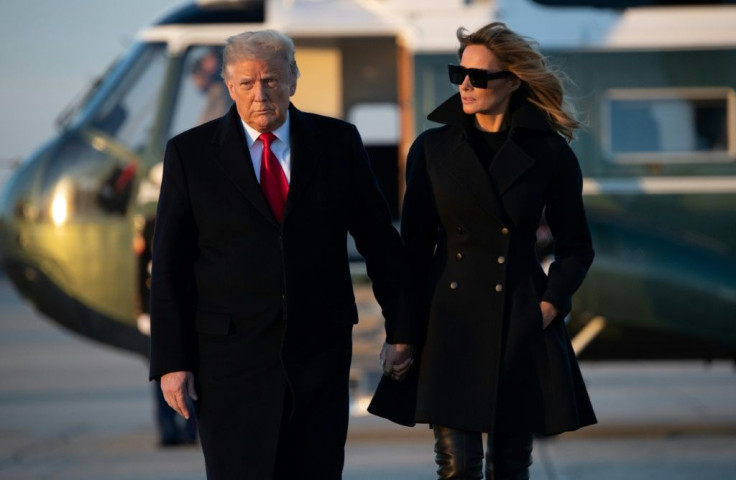 KEY POINTS
Melania Trump was spotted in Manhattan visiting a building with a John Frieda hair salon
The ex-first lady spent two hours inside a New York dental clinic
Melania has yet to comment on her husband's second set of criminal charges
As former President Donald Trump braces for his arraignment in Florida Tuesday, his wife spent time pampering herself in New York City.
According to the Daily Mail, former first lady Melania Trump was spotted leaving the Trump Tower in Manhattan Monday to visit a building where a John Frieda hair salon is located.
Melania was seen wearing a trench coat, sunglasses and black ballet flats while being escorted by her Secret Service agents and driven in a large, black SUV.
The U.K.-based news outlet also reported that the 53-year-old former model went to a dentist and spent two hours inside the clinic.
The former first lady has not publicly commented on her husband's indictment on charges related to his alleged mishandling of classified government documents.
It's also unclear whether she would join the former president at his arraignment in Miami and at his post-arraignment speech at his golf club in Bedminster, New Jersey.
Melania became the subject of scrutiny in April when she didn't accompany her husband to his arraignment at the Manhattan Criminal Court, where Trump pleaded not guilty to 34 felony counts of falsifying business records related to the hush money allegedly paid to adult film star Stormy Daniels.
The former first lady was also absent from Trump's first post-indictment speech at their Mar-a-Lago residence in Palm Beach, Florida.
Reports at the time suggested, citing unnamed sources, that Melania might have been still angry with her husband over his alleged extramarital affair with Daniels.
Some reports also claimed that the former first lady didn't want to join her husband's third presidential campaign and instead wanted to be left alone at their Florida residence.
However, Melania's private office pushed back at the speculations and unnamed sources, urging the public to "exercise caution" when reading reports about her.
Meanwhile, on Monday, Trump flew to Miami to face federal charges over his alleged mishandling of classified documents.
The former president, currently the frontrunner for the 2024 Republican presidential nomination, is scheduled to appear in a Miami federal courthouse on Tuesday at 3 p.m. EDT for his arraignment.
At the North Carolina State Republican Convention Saturday, Trump remained defiant despite the possibility of being detained over the classified documents probe.
"I've put everything on the line and I will never yield. I will never be detained. I will never stop fighting for you," Trump said.
According to the unsealed 49-page indictment papers, the former president was slapped with 37 counts, including 31 for his alleged "willful retention of national defense information."
Trump was also charged with conspiracy to obstruct justice, withholding a document and false statements.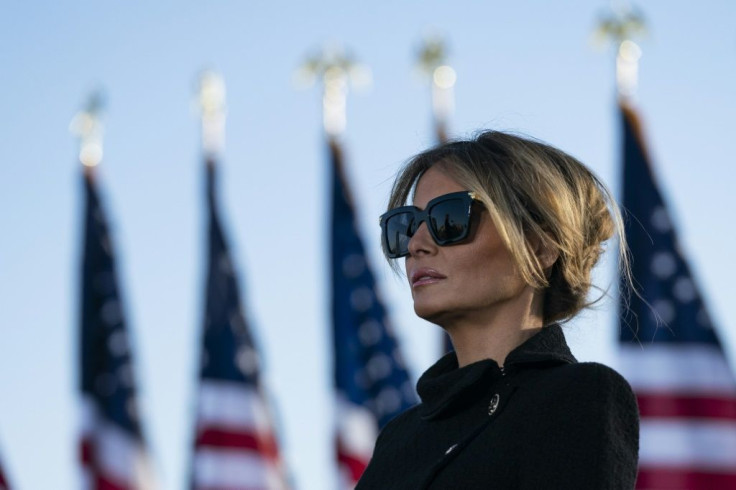 © Copyright IBTimes 2023. All rights reserved.