These States Could Be 'Breeding Ground' For New COVID-19 Variants, Deaths To Follow: Experts
KEY POINTS
Delta accounts for more than 51% of new infections in the US
Nearly half of all US states have reported an uptick of COVID-19 cases
The US is said to be on track to fully vaccinate 160 million Americans by the end of the week
Several states in the United States could be "breeding grounds" for new COVID-19 variants and witness a surge of coronavirus-related deaths, health experts have warned.
Though the United States, as per Reuters, is on track to fully vaccinate 160 million Americans by the end of the week, experts have warned that the low vaccination rates in several states could threaten the progress made against the global pandemic.
"We're already starting to see places with low vaccination rates starting to have relatively big spikes from the Delta variant. We've seen this in Arkansas, Missouri, Wyoming ... those are the places where we're going to see more hospitalizations and deaths as well, unfortunately," Dr. Ashish Jha, dean of the Brown University School of Public Health told CNN.
"Any time you have large outbreaks, it does become a breeding ground for potentially more variants," he added.
Parts of the South, Southwest and Midwest, including Arkansas, Florida, Kansas, Louisiana, Mississippi, Missouri, Nebraska, Nevada, Oklahoma, South Carolina, Utah, and Wyoming, have recorded the lowest rates of COVID-19 vaccination and a high level of infections caused by the Delta variant, according to Covid Act Now's US COVID risk and vaccine tracker.
Nearly half of all U.S. states have reported an uptick of COVID-19 cases, with infections increasing by more than 50% in Alaska, Arkansas, South Carolina, and Kansas, according to USA Today.
Coronavirus-related hospitalizations also increased by 30% in Missouri over the weekend, which led to a temporary shortage of ventilators in hospitals.
The warnings from health experts come as the Delta variant, first detected in India, now accounts for more than 51% of all COVID-19 infections across the nation, new estimates from the Centers for Disease Control and Prevention showed. In Midwestern states, the more contagious variant makes up 80% of all new cases.
"The more unvaccinated people there are, the more opportunities for the virus to multiply. When it does, it mutates, and it could throw off a variant mutation that is even more serious down the road," Dr. Willian Schaffner, a professor at Vanderbilt University Medical Center, said.
The U.S. is already grappling with the Alpha variant, which was first detected in the U.K. This "stickier" variant, according to the experts, is hitting young people particularly hard.
Recently, the World Health Organization labeled a new COVID-19 variant, Lambda, as a "variant of interest," noting that its mutations could make it more resistant to COVID-19 vaccines.
The Lambda variant, also referred to as C.37, was first detected in Peru. While health officials are yet to find evidence about the impact of this variant, they warn it could be more transmissible than the Delta variant. There are currently no known cases of the Lambda variant in the U.S.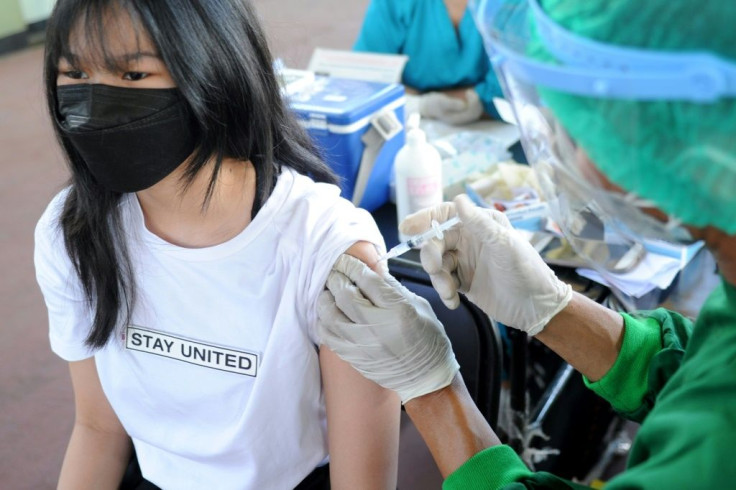 © Copyright IBTimes 2023. All rights reserved.
FOLLOW MORE IBT NEWS ON THE BELOW CHANNELS