'Third-hand Smoke' Affects Guests In Non-Smoking Hotel Rooms: Report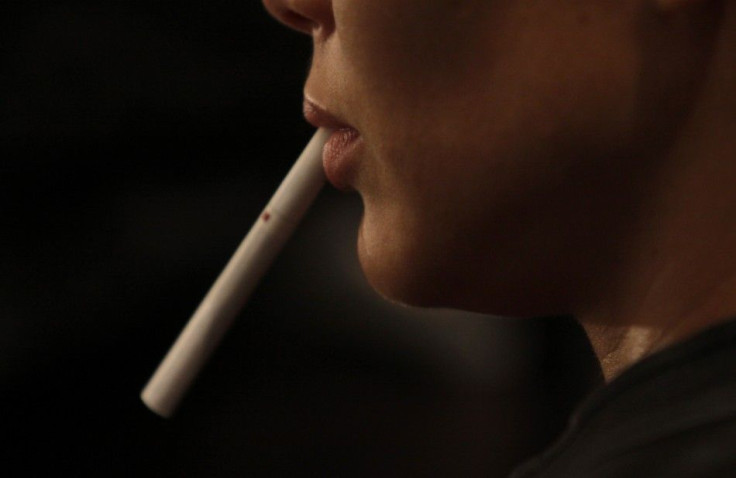 Have you ever complained to the receptionist that your "non-smoking" hotel room carried the distinct odor of cigarettes? According to a study published in the journal Tobacco Control Monday, you may have been subjected to "third-hand smoke."
"Also known as 'neighbor smoke' in multi-unit housing, tobacco smoke easily moves throughout an entire building via doors, hallways, ventilation systems, plumbing and electric ducts and windows," the report's authors explained.
If a hotel allows smoking in any of its rooms, the smoke gets into all of them, according to the study, which assessed smoke residue on surfaces and in the air of both smoking and non-smoking rooms in 30 California hotels where smoking was allowed.
Volunteers who stayed overnight in the smoking hotels left with sticky nicotine residue on their fingers, regardless of whether they stayed in a smoking or non-smoking room. Those who stayed in the smoking rooms showed additional evidence of nicotine exposure in urine tests.
"Partial smoking bans in hotels do not protect non-smoking guests from exposure to tobacco smoke and tobacco-specific carcinogens," the authors concluded. "Non-smokers are advised to stay in hotels with complete smoking bans.
"Existing policies exempting hotels from complete smoking bans are ineffective."
Previous studies have demonstrated the carcinogenic dangers of so-called third-hand smoke -- the pollutants left behind on furniture, linens and in the air long after cigarettes are extinguished -- in private homes, cars and laboratory environments. The research released Monday claims to be the first to examine the effects of environmental pollution from smoking in hotel rooms.
Several nations already have complete smoking bans for all accommodations, including Bermuda, Brazil, China, Hong Kong, Indonesia, Kuwait and South Korea. By contrast, complete smoking bans in hotels and motels are uncommon in the United States -- even in states that ban smoking in bars and restaurants.
Currently, just five U.S. states bar smoking in hotel and motel rooms: Indiana, Michigan, North Dakota, Vermont and Wisconsin. All other states allow hotels and motels to designate a certain percentage of guestrooms as smoking rooms, although not all hotels do so.
In 2006, the Westin became the first major hotel chain to prohibit smoking outright in all properties in the U.S., Canada and the Caribbean, and, shortly thereafter, Marriot brand hotels in the U.S. and Canada adopted complete smoking bans as well. Others like Walt Disney, Sheraton, Wyndham Hotels and Resorts and Comfort Suites have all enacted similar policies.
According to a survey by the American Automobile Association, which looked at 31,000 hotels and other lodgings, some 12,900 properties, or 42 percent, were smoke-free as of February 2011, an increase of 51 percent from 2008.
Yet, research from the Centers for Disease Control and Prevention shows that one in five U.S. adults still smokes cigarettes, and many chose their accommodation based on where they can light up.
© Copyright IBTimes 2023. All rights reserved.