'Thor: Ragnarok' Star Chris Hemsworth Opens Up About Wife, Family And Career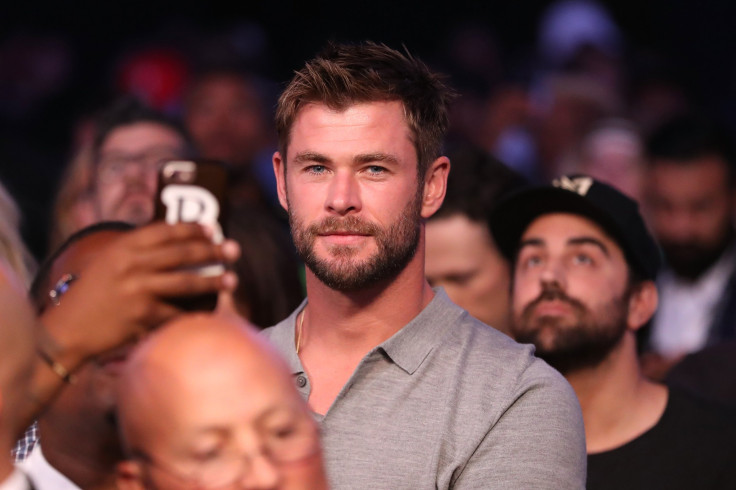 Chris Hemsworth got candid about his family life and career.
In his interview for GQ Australia's November issue, the "Thor" star opened up about being a husband, father and actor and shared his struggles in juggling his personal life and career. Hemsworth revealed that his wife, Elsa Pataky, had sacrificed a lot for their relationship and had asked him to take a break and spend more time with their family.
"My wife and I fell in love, had kids, didn't really see each other for a few years, then fell back in love," Hemsworth, 34, said. "In terms of work, she's certainly given up more than I have. She'd like me to step back and be at home with the kids more, and of course, I want that too. But I feel like I'm at this crucial point in my career – I've just got to set up for longevity or I'll slip off."
As a dad-of-three, Hemsworth admitted that fatherhood is time-consuming, so he advised other couples to find time to be alone with each other every now and then. "You've got nothing for each other – so make sure you have date night even if it's once in a blue moon, because most of the time you're just too tired and you'd actually prefer to sleep," said the "Avengers" star.
It looks like Hemsworth has taken his own advice as in August, he and Pataky enjoyed a short vacation in Orpheus Island, Australia. He shared a snap of himself and Pataky cuddling by the beach on Instagram. The actor seemed to be very impressed with the majestic view as he encouraged his followers to add it to their list of places to visit in the country.
As for Hemsworth and Pataky's relationship, the actor admitted that he doesn't give his wife love letters and prefers to verbally express his love for her. However, he is open to giving her a love note in the future. "I don't, but maybe I should. There's no shortage of how much I tell her I love her. But I guess there's no detail in it, why or how," Hemsworth explained.
In related news, Hemsworth almost lost the role of Thor to his younger brother, Liam Hemsworth. According to him, the latter got a callback and made it to the last four or five people, so he felt that he failed his audition.
"I came in kind of with a little, I guess, motivation and maybe frustration that my little brother had gotten further than me. It's a little family, sibling rivalry sort of kicked up in me. Then it moved pretty quick from there. It was cool," Hemsworth said.
What can you say about Hemsworth's revelations about his family life and career? Drop a comment below.
© Copyright IBTimes 2023. All rights reserved.