'Thor: Ragnarok' Star Chris Hemsworth Praises 'Wonder Woman'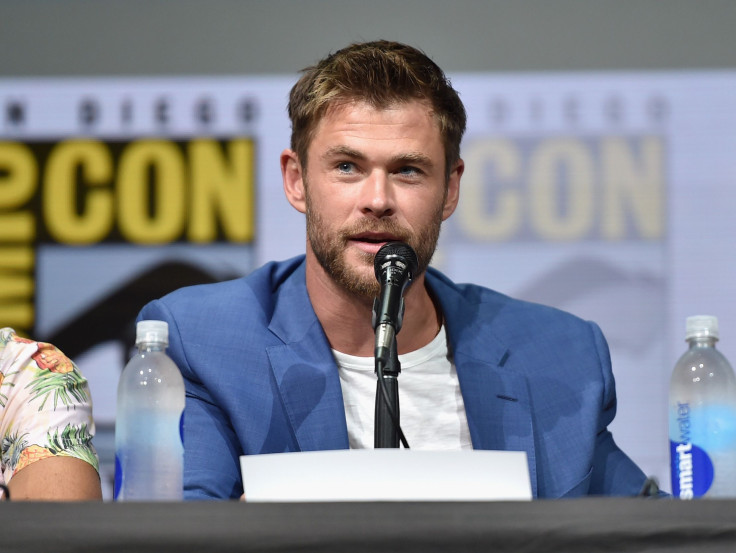 The Marvel vs. DC rivalry doesn't mean anything when it comes to "Wonder Woman." Marvel actors have generally been very supportive of Gal Gadot's DC Comics adaptation, and Thor actor Chris Hemsworth is even calling it his favorite film of the year.
When MTV asked if "Wonder Woman" star Chris Pine knocked Hemsworth down in the ranking of the superhero actors named Chris, Hemsworth wasn't too competitive. "I have such love and admiration for all Chrises on the planet and all superheroes, including Wonder Woman. I think that's my favorite film this year," Hemsworth told MTV.
"They did such a good job," the Australian actor added.
READ: How 'Wonder Woman' Helps 'Captain Marvel'
This, of course, isn't the first time Hemsworth has supported Wonder Woman. In June, Katie Couric posted a video of Gal Gadot saying Diana Prince would beat the god of thunder in a fight. "Now they asked me who would win: Wonder Woman or Thor, and I think it's Wonder Woman, don't you Chris?" Gadot asked.
Hemsworth responded on Twitter and noted that she was correct. "I think she'd kick Thor's a**," Hemsworth wrote.
Fans will have to wait and see if he is still as supportive when the god of thunder and the Amazonian princess compete at the box office. Hemsworth can next be seen in "Thor: Ragnarok," which hits theaters Nov. 3, while Gadot will reprise her role as Wonder Woman in "Justice League," out Nov. 17.
The "Thor 3" star isn't the only Marvel actor supporting the female-fronted DC flick. "Avengers" director Joss Whedon called the movie "delightful." Both Captain America actor Chris Evans and Hulk portrayer Mark Ruffalo congratulated the filmmakers after it scored big at the box office.
"Guardians of the Galaxy" actress Karen Gillan, who plays Nebula, noted that the success was a big step for females in film. "I'm so excited to see Wonder Woman, it's getting such good reviews and feels like it will be a milestone for female led blockbusters!" she wrote.
"Guardians" director James Gunn specifically tagged "Wonder Woman" director Patty Jenkins when he reached out. "Many congrats to @PattyJenks and her awesome Wonder Woman on what looks to be an over 100 million opening weekend!" he tweeted.
READ: All The DC Movies Coming After 'Wonder Woman'
It was "Black Panther" star Lupita Nyong'o who had the most enthusiastic Twitter endorsement. "The GODS have seen fit to BLESS us with @WonderWomanFilm. @GalGadot will glue you to the screen and dir. @PattyJenks is NOT PLAYING AROUND," she tweeted.
It's not just the Marvel Cinematic Universe actors supporting "Wonder Woman." "Deadpool," produced by 20th Century Fox, also recently congratulated the action movie for surpassing its domestic box office earnings. The World War I-set movie has earned over $389 million in the U.S.
It shouldn't be too surprising to see that the DC vs. Marvel rivalry isn't kicking in between actors. Marvel Studios President Kevin Feige recently clarified that the animosity is not usually between filmmakers.
"There's not really a rivalry. The rivalry is much more amongst the press, I think," he told AlloCiné last month. "[DC Films co-chairman] Geoff Johns is a very good friend of mine. We grew up together in the business and recently celebrated Richard Donner, who we both used to work for. So, I applaud all the success he has. I really just look at it as a fan. When the movies perform well and are well received, it's good for us — which is why I'm always rooting for them."
© Copyright IBTimes 2023. All rights reserved.
FOLLOW MORE IBT NEWS ON THE BELOW CHANNELS