How 'Wonder Woman' Helps 'Captain Marvel,' According To Kevin Feige
The Marvel vs. DC rivalry may be an issue with the fans more so than the filmmakers. It sounds like Marvel Studios President Kevin Feige is happy about all of the success of "Wonder Woman," and he even noted that it will help "Captain Marvel" in 2019.
"What it does do is go, 'Oh, thank God,'" he told Mashable about how he views the praise for "Wonder Woman." "Because what the question would have been on this junket before that is, 'Do you think people want to see a female superhero movie? Do you think audiences are ready to go see a big ... Are you nervous about Captain Marvel being a big, the first female hero?'"
Thanks to Diana Prince (Gal Gadot), Feige and star Brie Larson will get some more interesting questions at the "Captain Marvel" press junkets, but it's pretty likely that she'll still get plenty of attention for being Marvel's first female to headline a solo movie. Though Black Widow (Scarlett Johansson) has played essential parts in the "Avengers" and "Captain America" films, and Wasp (Evangeline Lily) will co-headline with Ant-Man in 2018, it's still worth noting that Marvel took 10 years to give a female hero her own movie.
READ: Everything We Know About "Wonder Woman 2" So Far
Though Feige didn't mention that fact that Marvel Cinematic Universe will take more than twice as long as the DC Extended Universe did to get a female-fronted movie on the big screen, he explained that he's happy that "Wonder Woman" proved that a woman can be a successful superhero. Not only did "Wonder Woman" do well at the box office, the action flick earned rave reviews from critics.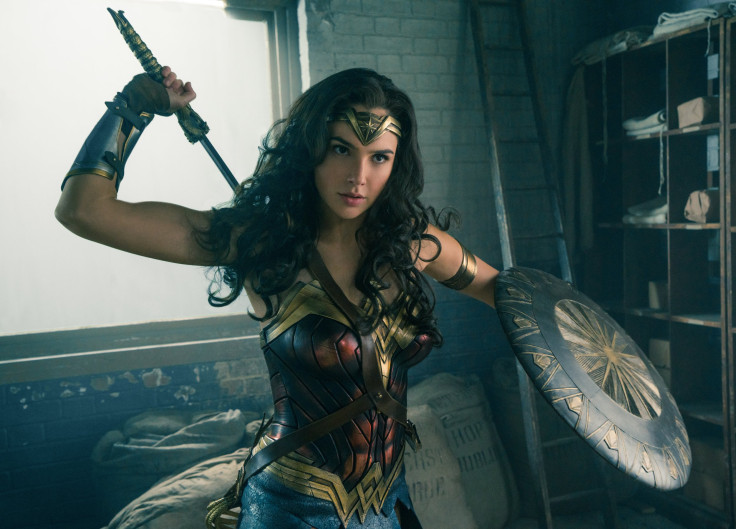 "There were, you know, 15 years ago, a bunch of bad ones," Feige continued, likely referencing "Elektra" and "Catwoman," both of which were critically panned and tanked at the box office. "Did they fail because they were female lead movies? No. They failed because they were not good movies. I don't have to say that anymore. Thanks to 'Wonder Woman.' Because it just blows that fallacy out of the water."
It shouldn't be too surprising to hear Feige praising a DC film, though. The executive producer has said that he doesn't feel there is a competition between the comic book giants.
READ: Why Brie Larson Was Cast In "Captain Marvel"
"There's not really a rivalry. The rivalry is much more amongst the press, I think," he told AlloCiné earlier this month. "[DC Films co-chairman] Geoff Johns is a very good friend of mine. We grew up together in the business and recently celebrated Richard Donner, who we both used to work for. So, I applaud all the success he has. I really just look at it as a fan. When the movies perform well and are well received, it's good for us — which is why I'm always rooting for them."
"Captain Marvel" has not started filming yet. It was announced earlier this year that Anna Boden and Ryan Fleck would direct the movie, which will have a screenplay written by Meg LeFauve and Nicole Pearlman. It is set to hit theaters March 8, 2019.
© Copyright IBTimes 2023. All rights reserved.