Thousand Talents Program: Professor Secured Millions In NASA Grants By Hiding China Ties
University of Arkansas engineering professor Simon Saw-Teong Ang, 63, of Fayetteville was arrested on May 8 with a court appearance Monday. The charge is wire fraud for failing to disclose ties, described as "close," to the Chinese government and businesses while trying to secure federal grants from NASA, according to the Justice Department. If convicted Ang could be looking at up to 20 years behind bars.
Ang's alleged deception is over his representations, described as fraudulent, about his connections in Beijing. More than $5 million in federal funding was sent to the school for his research projects but his supposed failure to reveal his connections was a violation of university policy.
The most damning evidence is an email that Ang sent to a Chinese researcher that was discovered by a library employee. The Arkansas Times reported the finding of the email that read, "You can search the Chinese website regarding what the US will do to Thousand Talent Scholars. Not many people here know I am one of them but if this leaks out, my job here will be in deep troubles."
China's Thousand Talents Program (TTP) is an elaborate system to recruit overseas researchers and send their skills home. This is a concern to U.S. officials who say it encourages economic espionage and theft of intellectual property, an issue at the heart of President Donald Trump's trade war with China. The program itself is not a big secret, but a complete listing of members living in the U.S. likely is.
One known member of the TTP is Charles Lieber, a Harvard University professor who was arrested in January and is charged with one count of making a materially false, fictitious and fraudulent statement.
According to federal prosecutors, Lieber was paid $50,000 a month and was awarded more than $1.5 million to set up a research lab at, of all places, the Wuhan University of Technology. Wuhan is assumed to be the point of origin for the novel coronavirus. Coincidentally, Lieber chaired Harvard's chemistry and chemical biology departments.
An August 2011 article titled "Meet the Professor: Dr. Simon Ang" was written by Camilla Medders, the current director of science and research communications at the University of Arkansas. The article highlighted Ang's career and accomplishments at the university where he has taught since 1988.
One highlight was a yearlong sabbatical as a visiting professor at the National University of Singapore, teaching electronic packaging and microelectromechanical systems. Another was him traveling to London to join the City and Guilds of London Institute as a fellow. Ang is also a fellow of the Institution of Engineering and Technology, the Electrochemical Society and the Institution of Electrical and Electronics Engineers.
One more highlight of Ang's career was being named honorary president of Xi'an Aeronautical Polytechnic College in Xi'an, China, where he helped set up the first Boeing-certified aircraft maintenance engineering program in China. This program trains and certifies students to work on Boeing aircraft.
Ang has taught electrical engineering at the University of Arkansas since 1988 and like most professors, his current contacts probably include former students, some who may be professors themselves, and perhaps some who are from China.
Based on this alone, it would be surprising if Ang did not have close Chinese ties that he is accused of not disclosing to the university and NASA. The question is if he is being singled out to deter TTP? Or, are there other undisclosed reasons for his arrest?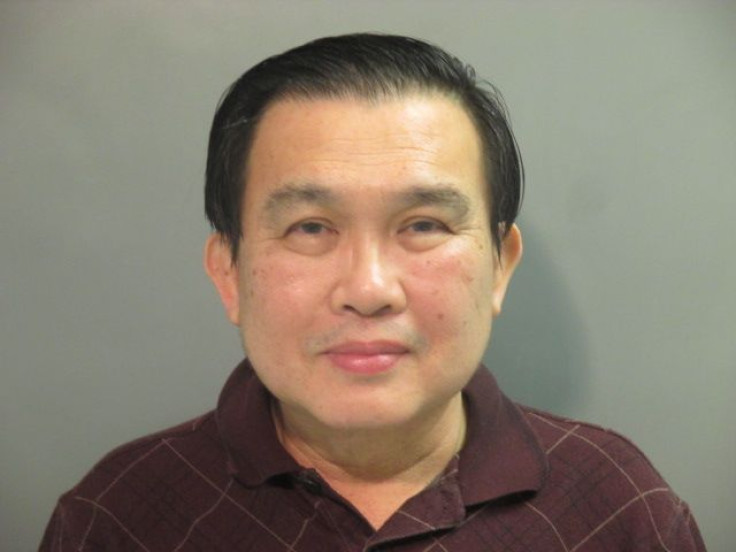 © Copyright IBTimes 2022. All rights reserved.
FOLLOW MORE IBT NEWS ON THE BELOW CHANNELS