Thousands Of Workers To Participate In 'Strike For Black Lives' Protests
KEY POINTS
Thousands of workers expected to participate in "Strike for Black Lives" in show of support for Black Lives Matter protests
Participants will take a knee for eight minutes while at work, mirroring the manner of the police officer who pinned down George Floyd
McDonald's and Walmart are two of the biggest companies expected to have strikes as part of the "Strike for Black Lives"
As part of the ongoing Black Lives Matter protests across the U.S., thousands of workers were set to walk out of work on Monday as part of strikes in support of the "Strike for Black Lives."
The "Strike for Black Lives" is scheduled to begin around 12 p.m. ET with workers kneeling for around eight minutes — the same amount of time George Floyd was held down by Minneapolis police before his death on May 25.
The protests were announced on July 8 and gained traction on social media thanks to #StrikeForBlackLives.
"We are ... building a country where Black lives matter in every aspect of society — including in the workplace," Movement for Black Lives organizer Ash-Lee Henderson told the Associated Press. "The Strike for Black Lives is a moment of reckoning for corporations that have long ignored the concerns of their Black workforce and denied them better working conditions, living wages and healthcare."
Movement for Black Lives is a coalition of over 150 Black Lives Matter groups and organizations. The coalition acts as the "united front" for all individual Black Lives Matter organizations and is working to establish the movement as a larger political platform.
McDonald's and Walmart are two of the biggest companies expected to have employees take part in Monday's demonstration. Other workers expected to participate include nursing home employees, janitors, delivery workers, ride-share drivers and airport workers.
On Friday, McDonald's employees at a Florida location sued the company over allegations of racial discrimination. The fast-food chain denied the allegations.
"We stand with Black communities across the globe in our commitment to address unacceptable racial injustices and are disappointed that these allegations do not reflect the high standards we hold ourselves accountable to every day across all areas of our business," McDonald's said in a press release.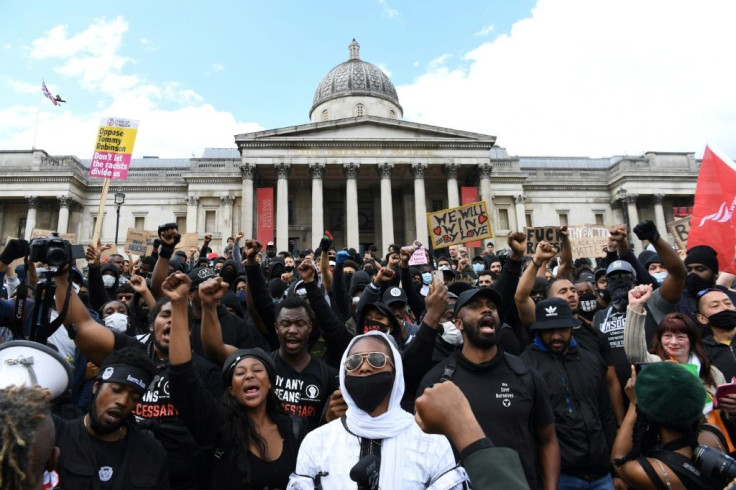 © Copyright IBTimes 2023. All rights reserved.