Three Major Fires Nearly Contained As One Burns Unanswered In California
KEY POINTS
Cal Fire said crews contained over 80% of California's three largest lightining wildfires from August
The most recent fire, the Creek Fire, continued to burn largely unanswered and spread rapidly
Around 200 people were rescued from a campground by the California National Guard after the Creek Fire surrounded the grounds
Fire crews in California have nearly contained the three of the biggest wildfires in northern California, but a fourth large fire continued to spread largely unanswered Wednesday.
Recent weather conditions also made it more difficult for crews operating around the state and caused concern about more potential outbreaks.
California, and the West Coast in general, was hit hard over Labor Day weekend by an oppressive heatwave. Large parts of the state reported temperatures in the triple digits, with Los Angeles County recording a peak of 115 degrees. Conditions were made worse by poor air quality caused by the ongoing fires and generally dry air.
Despite these challenges, the California Department of Forestry and Fire Protection said it was making progress on three of the biggest ongoing fires in the state.
The largest of the three fires, the SCU Lightning Complex fire, burned through 396,624 acres of land and crews contained 95% of it. It destroyed or damaged 250 buildings and left five people injured.
The LNU Lightning Complex fire burned through 375,209 acres of land before crews contained 91% of the blaze. It left 1,723 structures destroyed or damaged, injured five people, and killed another five.
The CZU Lightning Complex fire was the smallest of the three major fires from August. It burned through 86,509 acres of land by the time crews contained 83% of it. It destroyed or damaged 1630 structures, injured one, and killed one.
Progress made on these fires was seemingly undone with the Creek Fire, which erupted on Friday. The cause of the fire remains under investigation, but it already burned through 152,833 acres of land by Wednesday. Cal Fire said 360 structures were damaged or destroyed, 12 people were injured, and at least one person was killed.
The California National Guard was praised for its efforts on Sunday to rescue 200 campers trapped by the fire. They were airlifted out after multiple failed attempts due to visibility problems caused by smoke from the fire.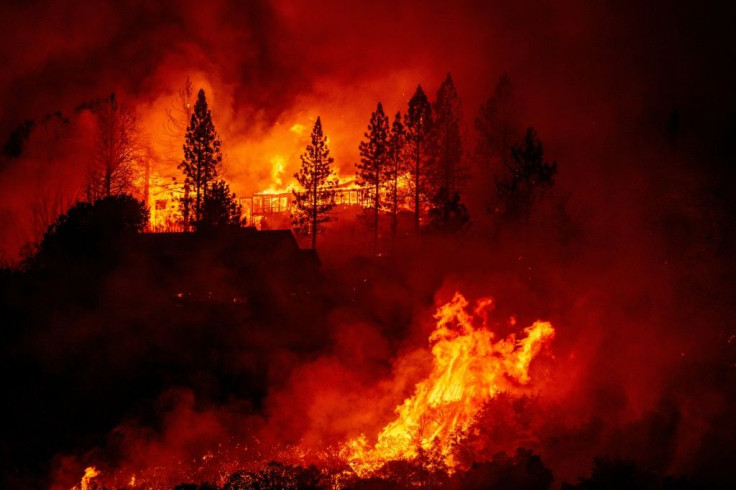 © Copyright IBTimes 2023. All rights reserved.
FOLLOW MORE IBT NEWS ON THE BELOW CHANNELS