Tibetan Monk Sets Himself On Fire In Apparent Protest Of Chinese Rule [PHOTOS]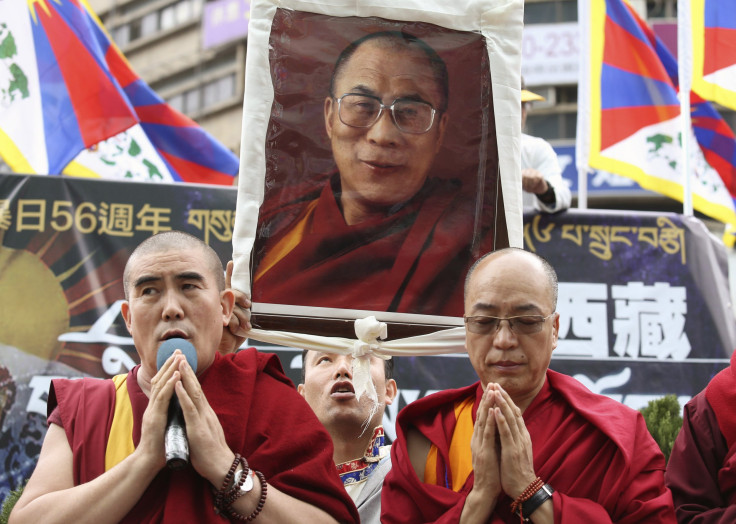 A Tibetan monk reportedly set himself on fire in China in an apparent protest of Beijing's rule over the autonomous Tibet region, according to photos posted to Twitter. The act of self-immolation comes a day after the U.S. House of Representatives passed a resolution calling on the Chinese government to address human rights issues in Tibet and to continue talks with Tibetans over autonomy.
The self-immolation took place in Kyegudo Prefecture, in China's northwest province of Qinghai. It occurred around 4 p.m. local time Thursday, according to Voice of America.
Self-immolation is the act of committing suicide by setting oneself on fire. The practice has often been politically motivated and used to protest governments, war and human rights abuses.
At least 148 self-immolations have taken place in Tibet since 2009 in protest of the Chinese government's rule over the region. The majority have involved men.
The contentious relationship between China and Tibet dates back to 1950, when Chinese communist authorities first marched into Tibetan territory. Tibetans have accused China of suppressing freedom of expression and religion there, as well as undermining the Dalai Lama, Tibet's spiritual leader. Many Tibetans want full autonomy from China.
The Chinese government, on the other hand, has argued that Tibet has been part of China since the mid-13th century. China's leaders have frequently claimed that Tibet is better off under Beijing rule, pointing to increased wealth and new industry in the region.
The U.S. House this week passed a resolution urging China to reconsider its role in Tibet. "If freedom-loving people do not speak out against oppression in Tibet, then we have lost all moral authority to speak out on behalf of human rights anywhere in the world," Democratic Minority Leader Nancy Pelosi said in a statement. "Congress must continue to stand with the Tibetan people and stand with His Holiness The Dalai Lama to ensure that Tibetan children are free to learn their language, practice their faith and honor their culture as they live in peace."
© Copyright IBTimes 2022. All rights reserved.
FOLLOW MORE IBT NEWS ON THE BELOW CHANNELS