Tiffany Haddish 'Very Disappointed' In Common's Statement About Split: 'That's Not What You Told Me'
KEY POINTS
Tiffany Haddish disagreed with Common's statement about their split during his interview with Jason Lee
The comedian said the rapper gave her a different reason why they had to part ways
Haddish said she was OK with the split because it's going to lead her to a new opportunity
Tiffany Haddish got candid about her split from her ex-boyfriend, Common.
Entertainment Tonight got an exclusive clip from Haddish's interview with FOX Soul's Hollywood Unlocked Uncensored with Jason Lee. During the chat, she admitted that she was "disappointed" in what Common, 49, said to Lee about their split when the rapper appeared on his show.
"I was disappointed," Haddish said about Common's statement regarding their breakup. "I was very disappointed. I was like, 'Oh, OK. 'Cause that's not what you told me, but OK.'"
The comedian added that she wasn't warned that their split would make the headline in a report by People last month. The "Girls Trip" star said she only learned about it from her publicist, who told her that they wouldn't publicly respond to the report. However, Haddish said she was fine that their romance had ended.
"It's gonna be a new opportunity," she added. "I miss him. I miss him from time to time, but that's with, I think, any intimate relationship that you might have, you miss them. But I'm fine with it. It's cool."
Before dating Haddish, Common's exes include Erykah Badu, Taraji P. Henson and Serena Williams. When Lee asked Haddish about the comments that her ex was the common denominator in the breakups, the "Like a Boss" star agreed. However, she also made it known that she had nothing but good wishes for him.
"He might be the type of person that never really settles with somebody, maybe he's like, you know, like a bee going from flower to flower to flower," she explained. "I don't know. I wish him nothing but joy and happiness, you know. He will always be cool."
When Common sat down for an interview with Lee after their split was reported, he complimented Haddish. The "Blue Sky" rapper said Haddish was "one of the best people I've met in life." He described her as the "best-hearted and most authentic and caring" person he has ever met. He also added that what they had was the "most mature relationship" he has had. However, they had to split because of their busy schedules, especially when they got back to work after almost a year of lockdown due to the COVID-19 pandemic.
"Once Tiffany and I got back on the move, it really didn't allow for us to spend as much time and put as much energy into our relationship," Common was quoted as saying by ET.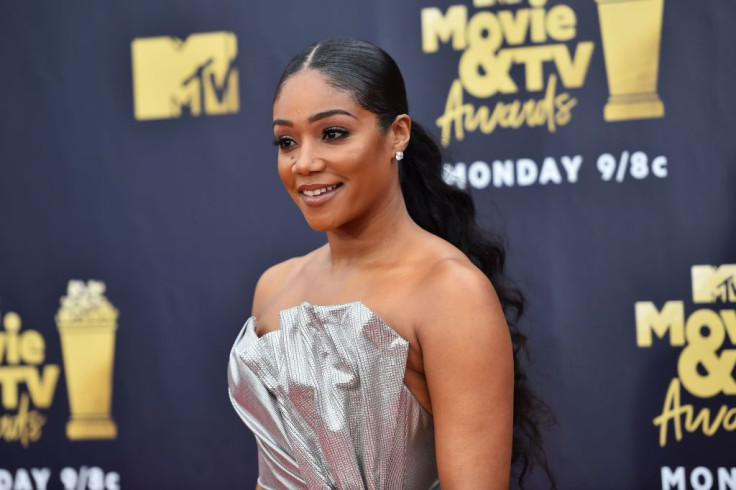 © Copyright IBTimes 2023. All rights reserved.